Senior Minister Athauda surrenders to court; released on bail
Posted by Editor on June 22, 2012 - 1:18 pm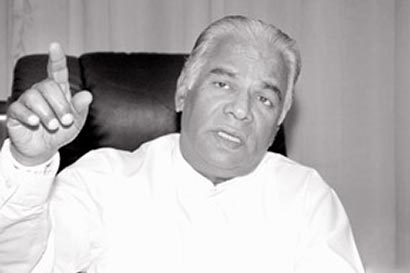 Senior Minister Athauda Seneviratne, who handed himself over to court over damaging public property, was ordered released on bail of Rs. 1 million by the Warakapola Magistrate's Court under strict conditions.
The Senior Minister of Rural Affairs is accused of causing over Rs. 1 million in damages to a drinking water project in Kohombadeniya, Warakapola.
He was ordered released by Warakapola Magistrate Awantha Lakmal Wickramasuriya on a personal bail of Rs.  1 million and was also ordered to give a statement to Warakapola Police within the day.
Seneviratne was also warned, to refrain from threatening the other party affected by the incident.
Two police officers of the Ministerial Security Division (MSD) who had surrendered to court along with the Senior Minister were also ordered released under those bail conditions.
Eighteen suspects who were arrested and produced at court in connection to the incident had been previously released on bail.
Courtesy: Ada Derana
Latest Headlines in Sri Lanka