Seychelles, SL leaders agree on protecting Indian Ocean resources
Posted by Editor on August 22, 2012 - 10:42 am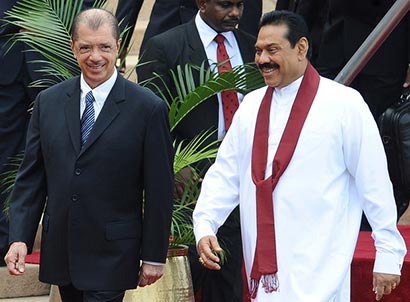 The Presidents of Seychelles and Sri Lanka agreed on the need to protect the Indian Ocean and its resources as the ocean belongs to the countries in this region.
During a bilateral meeting with President Mahinda Rajapaksa at the Presidential Secretariat in Colombo this morning, Seychelles President James Alix Michel said that as Sri Lanka and the Seychelles share the same ocean others should not come to exploit its resources in a manner disadvantageous to our countries.
The President of Seychelles suggested the pooling of experience and knowledge on Indian Ocean affairs though forming a circle of friendship between the countries that share the Indian Ocean.
President Rajapaksa who endorsed the need for protecting Indian Ocean's resources said others should not be allowed to plunder the resources of the Ocean which were commonly owned by countries of the Indian Ocean.
"Together we must protect the Ocean and let not others destroy it," he said.
President Rajapaksa welcomed the suggestion to initiate a grouping of Indian Ocean Island States.
The President of the Seychelles said his country is ready to share Sri Lanka's experience in maritime security and suggested establishing close cooperation between security establishments between the two countries.
President Michel congratulated the Sri Lankan President for resolving a very difficult conflict in Sri Lanka and restoring peace in the country. "Conflicts of this nature cannot be solved very soon," he said.
"What you have done so far is remarkable and Sri Lanka's phenomenal economic growth of 8% is clearly a result of that," he added
The President of Seychelles sought Sri Lanka's assistance for the Seychelles candidacy for a non permanent seat at the UN Security Council in 2017 – 2018.
He also expressed Seychelles' willingness to share Sri Lanka's expertise in boat and ship building.
Two leaders agreed on the cooperation in tourism, judiciary, education, health sectors between Seychelles and Sri Lanka.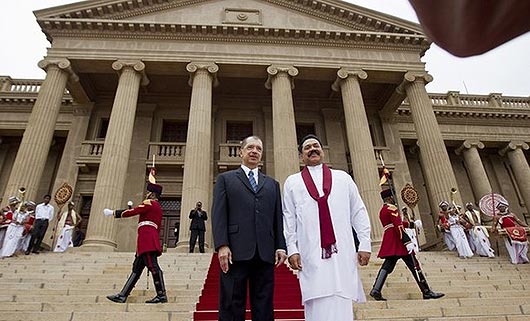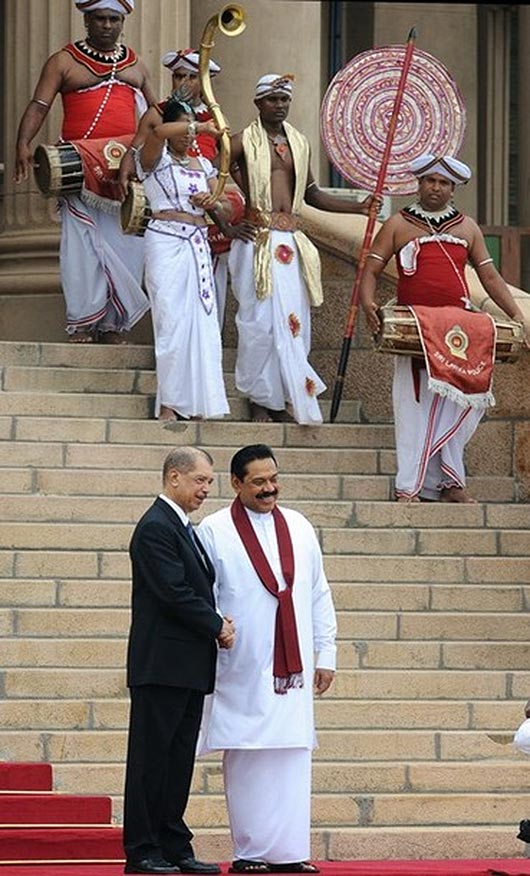 Source: Government News Portal / Pix by Getty Images / AP
Latest Headlines in Sri Lanka