Sharjah family suicide: Sri Lanka Consulate steps in
Posted by Editor on September 8, 2017 - 7:55 am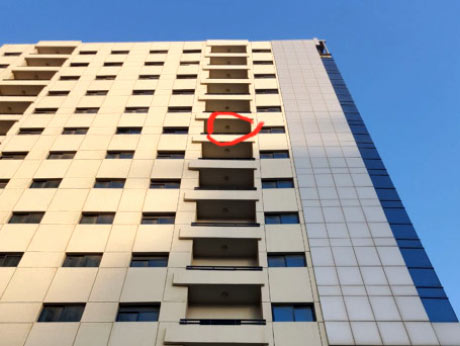 Dubai: The Sri Lankan Consul-General Charitha Yattogoda said his office is extending help to the next of kin of the family who police said committed suicide in a hotel apartment in Sharjah last week.
A Sri Lankan man jumped to his death on August 29, which led to the discovery of the remains of his wife and son who died in an apparent family suicide bid in a hotel apartment, police said.
Two sisters, relatives of the dead, were also involved in the suicide attempt but they survived and are being treated at Obaidallah Hospital in Ras Al Khaimah.
The Consul-General said they were notified of the incident on Monday. He said officials from the consulate were immediately sent to the hospital to check on the condition of the two women.
"At the moment, the two nieces who are getting medical treatment are stable. Our officers met the doctors and they confirmed that their condition is improving," Yattogoda told Gulf News.
"As for the deceased, we are working out the options to take regarding repatriation. We are awaiting instructions from Colombo, from the next of kin, if they want the remains to be sent there," he added.
Yattogoda said they are still gathering all the required information and will be able to provide a concrete action plan within a couple of days.
"As for the repatriation, we are looking at options if the next of kin can bear the cost. Otherwise, we will find a solution to help them."
The family is believed to have been in financial difficulty, which prompted them to commit suicide.
Yattogoda said the reason behind the suicides is yet to be officially established.
He, however, urged his compatriots who are having a difficult time to contact the consulate should they need advice or counselling, at 04-3984007 or 04-3986991.
(Gulf News)
Latest Headlines in Sri Lanka