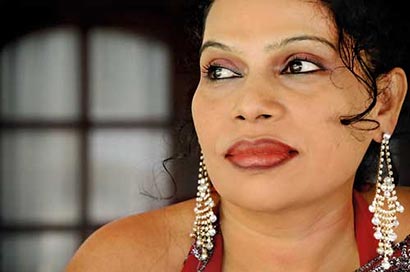 The CID has launched an inquiry into the controversial diplomatic passport alleged to have been obtained by former minister Wimal Weerawansa's wife Shashi Weerawansa by producing false information.
Police Spokesman Ajith Rohana said the investigation was based on a complaint lodged about passport.
Sources told Daily Mirror that the former minister's wife had applied for a diplomatic passport in 2010 by submitting false personal information which was different to what appears in her previous normal passport that expired on May 24, 2009.
Sheerja Udayanthi Weerawansa was issued a normal passport bearing No: N1284124 on May 24, 2004 giveing the date of birth as February 1, 1967 and the National Identity Card number as 675320233V. The application number was N041308865.
She had given her address as, A/9 MP's Quarters, Madiwela, her place of birth was stated as Wellampitiya and profession as housewife.
But her new diplomatic passport D3642817 is dated September 13, 2010 and it will expire on September 13, 2020 The diplomatic passport gives her name as Randunu Mudiyanselage Shehasha Udayanthi Ranasinghe with her date of birth as February 3, 1971 and the NIC number, 715344696V.  Her address was mentioned as B/13, Pajat Road, Stanmore Crescent, Colombo 7 and the application number, N101727278. Her profession was given as housewife and marital status appears on both passports as married with the eye colour, hair colour and complexion stated as black.
When contacted, Immigration and Emigration Controller M.N. Ranasinghe said this case may come under the fraudulent document category because the personal details on both travel documents did not match although the photograph is of the same person.
(Daily Mirror)