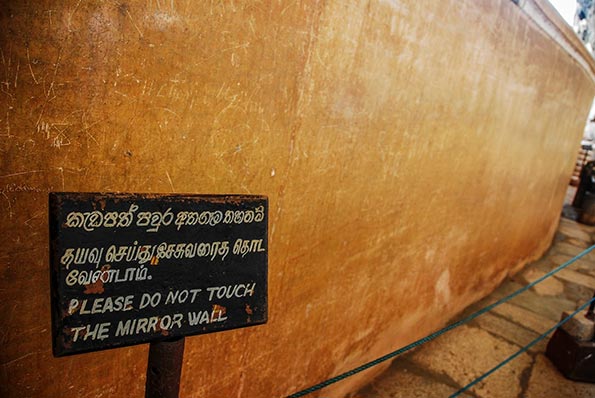 S. Udaya Sri the girl serving a two year prison sentence for scribbling on the Sigiriya Mirror wall who received a Presidential pardon has been released a short while ago.
She was charged with causing damage to the Mirror Wall at Sigiriya and was sentenced to two years' imprisonment by Dambulla Magistrate Sanjeewa Ramyakumara on March 2.
The woman, a resident of Batticaloa, had visited Sigiriya along with some friends and scribbled her name on the Mirror Wall using a hairpin.