Sinopec officially begins operations in Sri Lanka with Rs. 3 discount offer
Posted by Editor on August 31, 2023 - 2:17 pm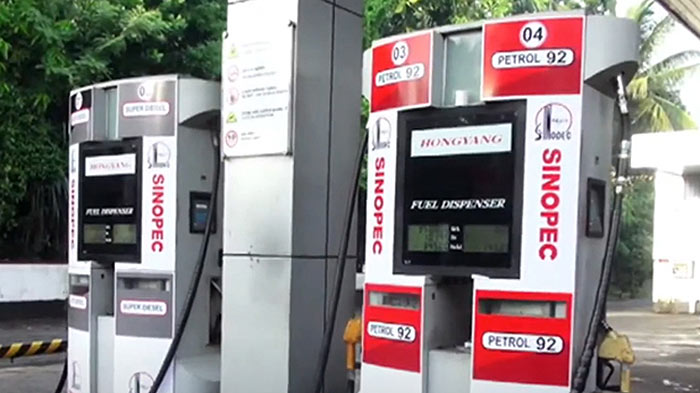 Sinopec Energy Lanka, a Beijing-based leading international petroleum company, has officially commenced its business operations in Sri Lanka by starting fuel supply at its first filling station in Sri Lanka established in Mattegoda, Colombo from yesterday (August 30).
This has taken a significant step towards enhancing Sri Lanka's energy landscape.
Sinopec initiated the first round of market promotion measures with a pump discount of Rs. 3 per litre for petrol and diesel.
Its supply plan is in motion to progressively hand over all 150 filling stations to Sinopec's management before October.
Under the signing of the Long Term Contract of Importation, Storage, Distribution, and Sale of Petroleum Products in Sri Lanka with the Ministry of Power and Energy on May, Sinopec has been granted a 20-year license to operate 150 fuel stations and will also be able to invest in 50 new fuel stations in July.
Following the arrival of its first two consignments of quality petroleum products at the Colombo Port in early August, Sinopec successfully completed the Dealer Supply Agreements before commencing full commercial operations, signaling the launch of the supply chain that serves 150 filling stations across the island.
Sinopec's entry into the Sri Lankan market holds significance beyond its energy offerings. The partnership between Sinopec and the Government of Sri Lanka is poised to alleviate pressure on Sri Lanka's foreign exchange reserves, contributing positively to the country's economic stability and growth.
This endeavour also aligns with the broader objectives of the Sri Lanka Energy Reform, contributing to the country's energy security, accessibility, and sustainability.
"We are honored to mark the official launch of Sinopec's business operations in Sri Lanka through the handover of our very first franchise filling station," commented by the CEO of Sinopec Energy Lanka, "Sinopec upholds its commitment to provide stable supply to the market, and to creating value for our partner and the customer."
Latest Headlines in Sri Lanka