SL inquiry on possible US violation
Posted by Editor on August 8, 2011 - 9:24 am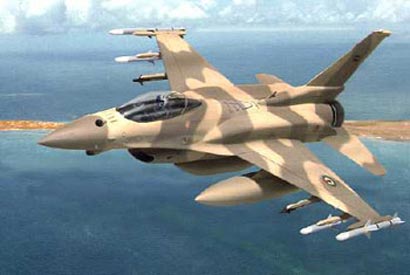 The government has ordered an inquiry into suspected United States fighter jets detected on Sri Lankan air space.
Suspected United States aircraft has been seen on Sri Lankan radar screens few days ago, air defence authorities told BBC Sandeshaya.
"We have reason to believe that it was aircraft from a US carrier," Sri Lanka Air Force (SLAF) Spokesman Andrew Wijesuriya told BBC Sandeshaya.
Civil Aviation Director General HMC Nimalsiri told BBC Sandeshaya that Minister Priyankara Jayaratrne has ordered them to submit a report over the incident 'as soon as possible'.
"We need to make sure whether it is a violation of the Sri Lankan air space or they were seen in the radar screen while flying outside the air space ," he said.
'First incident'
Tapes containing radar recordings will be scrutinised by aviation authorities.
Mr Nimalsiri said this is the first time that such an incident occurred during his time in the office.
Minister Jayaratne has refused to comment regarding the incident.
Group Captain Wijesuriya described it as, "an intrusion into Sri Lankan air space,".
The spokesman said radars recorded aircraft performing what they believed to be training manoeuvres.
"And those aircraft moved in across the line onto our air space," said Group Captain Wijesuriya.
When SLAF passed on a message to the aircraft they responded and went out of Sri Lanka air space, according to the spokesman.
"The air space controlled by Sri Lankan Air Traffic Controlling which is 200 nautical miles from Pidurutalagala except on the north-western coast adjoining India," he added.
Situated 2,524 metres above sea level in the central highlands, Piduruthlagala is the highest mountain top in Sri Lanka, BBC reports.
Courtesy: Ada Derana
Latest Headlines in Sri Lanka