SLMC says it will never support MR because of Digana incidents
Posted by Editor on November 26, 2018 - 8:27 am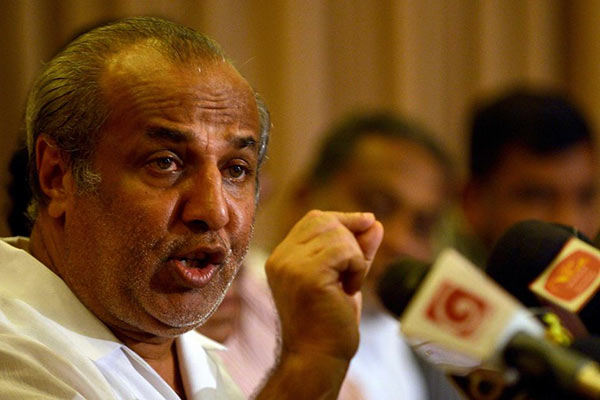 The Sri Lanka Muslim Congress (SLMC) says it will never support newly appointed Prime Minister Mahinda Rajapaksa because of the violence which took place in Digana when he was President.
SLMC leader Rauff Hakeem said that Rajapaksa is feared by the minorities.
"Under no circumstances will we allow the return of the Rajapaksa regime which was inherently corrupt and intrinsically evil. Feared much by the minorities' they remind us of the horrors of the past. We all know who were behind the Digana incidents and how they have got released," he said.
Hakeem tweeted saying when the Government, with Ranil Wickremesinghe as Prime Minister, was in office, steps were taken to ensure justice to those affected by the Digana incidents
"There were several briefings summoned by PM and Law and Order Minister both relating to Ampara and Kandy incidents. More than 150 arrests were made; substantial number of them against whom sufficient credible evidence was available were remanded under the ICCPR Act," Hakeem tweeted.
He said that special CID and TID teams were also deployed to conduct thorough investigations.
"Never before did any Government go this far to uncover the sinister depraved racist plots that had been put into place," he said.
Hakeem noted that some controversial attempts have been made to interfere and release some well known suspects after October 26th when Rajapaksa was made Prime Minister, and this is an indication of their political masters desperation to show their patronage.
(Colombo Gazette)
Latest Headlines in Sri Lanka