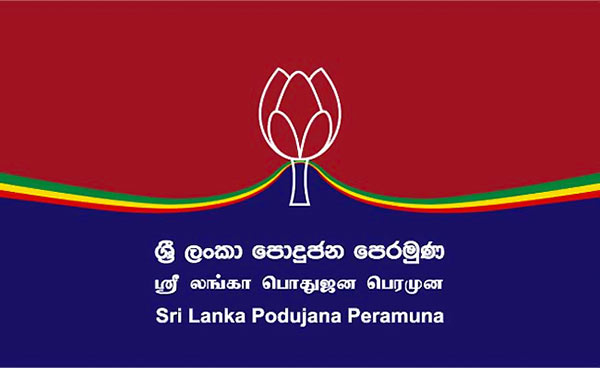 Sri Lanka Podujana Peramuna signs memorandum of understanding with 10 political parties.
The signing of the MoU took place at the official residence of Leader of Opposition Mahinda Rajapaksa at Wijerama Mawatha, Colombo.
Accordingly, 10 political parties, which do not represent parliament and have not previously represented the joint opposition have entered into an agreement with the Sri Lanka Podujana Peramuna.
The signatories to the MOU were as follows:
Hemakumara Nanayakkara  of Mawbima Janatha Pakshaya
Sathasivam of Lanka Kamkaru Eksath Peramuna
Kamal Nissanka  of Liberal Party
Sarath Manamendra of Nawa Sihala Urumaya
Aruna de Soysa  of Prajathnathravadi Jathika Viyaparaya
Vinayagamurthi Muralitharan alias Karuna Amman of Thamila Eksath Nidahas Permauna
Sarath Wijeratne of Boomiputhra Pakshaya
Jayantha Kulatunga of Eksath Lanka Maha Sabhawa
S.J. Thushyantha  of Elawar Prajathanthravadhi Peramuna
Mubarak Abdul Majid  of Muslim Ulama Pakshaya