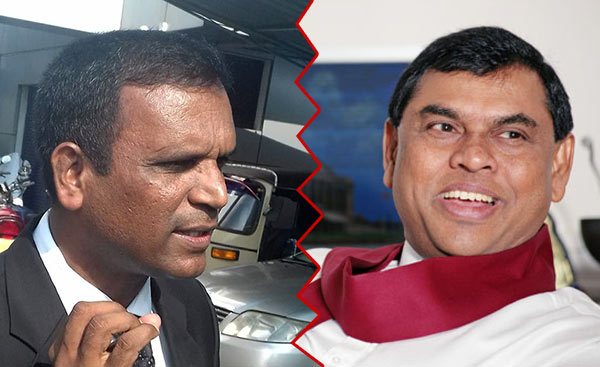 Former Southern Provincial Councilor Ajith Prasanna published a post on his Facebook page today, (July 29) stating that he has withdrawn from the Sri Lanka Podujana Peramuna and will function as an independent politician.
Attorney – at- Law Ajith Prasanna stated that Basil Rajapaksa had arrived in Benthara on two occasions but had not invited him to attend the events. He noted that he was never consulted when the SLPP picked the Chairman and Deputy Chairman for the Benthara PS.
He noted that when he attempted to raise these issued with Basil Rajapaksa, he simply dismissed it. Prasanna noted that these were a few of the issued that he had to face within the SLPP due to Basil Rajapaksa.
The former Southern Provincial Councillor believes that he was treated this way because he had openly supported and worked for Gotabaya Rajapaksa's presidential bid. He noted that there is a movement brewing from within the party to oppose a Gotabaya presidential bid adding that Basil Rajapaksa is also vying for the presidential nomination.
Ajith Prasanna notes that there is a clear division in the SLPP, one faction supports Gotabaya Rajapaksa while the other supports Chamal Rajapaksa and Basil Rajapaksa.
(Source: News 1st)