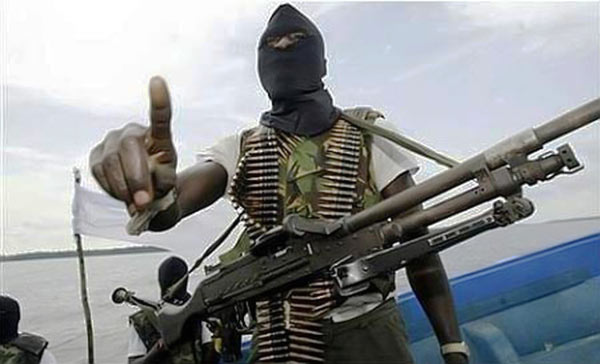 Armed men are demanding a ransom for the release of an oil tanker they have seized off the coast of Somalia and the crew is being held captive, the European Union anti-piracy operation in the region announced late Tuesday.
An EU Naval Force statement said the operation had finally made contact with the ship's master, who confirmed that armed men were aboard the Comoros-flagged tanker Aris 13.
Monday's hijacking was the first such seizure of a large commercial vessel off Somalia since 2012. It came as a surprise to the global shipping industry as patrols by the navies of NATO countries, as well as China, India and Iran, had suppressed Somali pirate hijackings for several years.
However, the United Nations warned in October that the situation was fragile and that Somali pirates "possess the intent and capability to resume attacks." One expert said some in the region had let down their guard as the situation calmed. NATO ended its anti-piracy mission off Somalia in December.
A Somali pirate who said he was in touch with the armed men aboard the tanker said the amount of ransom to demand had not yet been decided.
Bile Hussein told The Associated Press that the armed men have locked most of the crew in one room and cut off communication lines. "Their main concern now is a possible rescue attempt, so that's why all communications were cut off in the afternoon," he said.
The Aris 13, manned by eight Sri Lankan sailors, was carrying fuel from Djibouti to Somalia's capital, Mogadishu, when it was approached by men in two skiffs, said John Steed, the director of Oceans Beyond Piracy. The EU statement says the ship's master issued a mayday alert.
(Source : TIME)