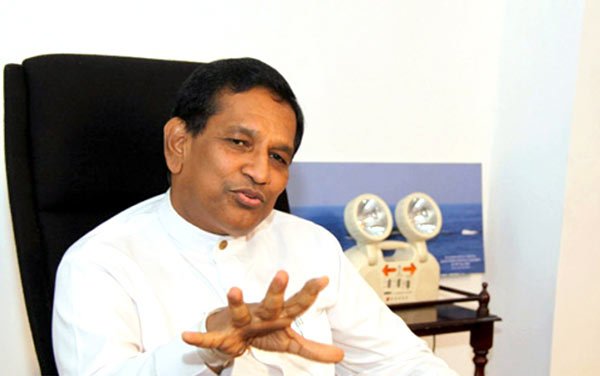 Health Minister Rajitha Senaratne said former president Mahinda Rajapaksa and his supporters seem to have contracted measles.
The Minister was referring to Rajapaksa's statement that the new constitution will destroy the nation.
"The great scientist Albert Einstein said that nationalism is an infantile disease and it is the measles of mankind. And it seems Rajapaksa and his supporters have got measles," he said.
Speaking to The Daily News yesterday, Minister Senaratne said the northern political party was called Federal party in the past and since the 50's they demanded for a federal system.
"For the first time in history, now the Tamil political parties have agreed to devolution of power under a unitary government and that's a great achievement," he said.
The minister further said if the former president is saying that the country will be divided if there is devolution of power under a unitary government, it is clear he does not have a proper idea about the subject.
"I don't think even the people who are supporting him have a clear idea about the devolution of power. The motives of Mahinda Rajapaksa and his supporters are to look into all possible ways to come back to power. They tried to gain power before their leaders received prison sentences for corruption and crimes they were involved in.
Therefore, they will oppose everything that was said and done," he said.
Minister Senaratne further added that there will be a special paragraph in the new constitution that would allow the Central Government to dissolve the Provincial Council if they try to instigate separatism.
"Now we have no provision as such and as a result, individuals attached to different Provincial Councils try to spread separatism," he said.
(Source: Daily News – By Nushka Nafeel)