Some 2,000 state employees went abroad on five-year no-pay leave
Posted by Editor on April 30, 2023 - 9:13 am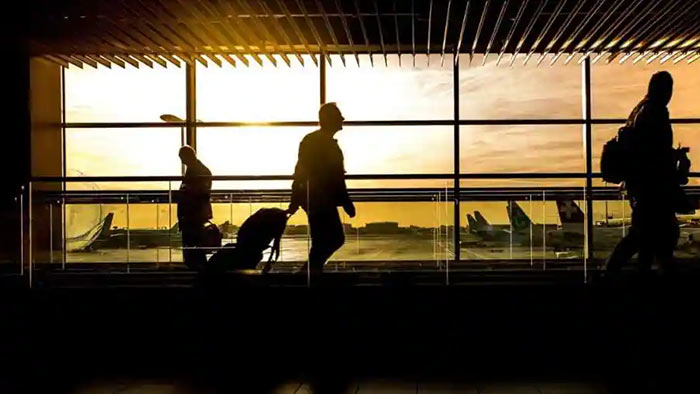 Nearly 2,000 public sector employees have opted to obtain extended leave for a five-year period to travel overseas for employment.
The scheme was introduced last year in view of an unprecedented move to tackle the economic crisis and reduce government spending.
Public sector officers were allowed to utilise this no-pay leave to work abroad, receive vocational training, or improve their language and IT skills.
Since the introduction of this circular, a total of 1988 public sector employees have already received approval to pursue foreign employment, data issued by the Ministry of Public Administration show.
"It is worth noting that this leave period will still count as a period of service for the purposes of calculating seniority and pension. However, it is important to note that the provisions of this circular will not apply to executive grade officers who have not been confirmed in their position," a senior Ministry official said.
He said the majority of public sector employees who had been granted leave with no pay under the special provisions had sought employment in various fields abroad. "The most popular sectors among them include teaching, healthcare, law, security, transport, IT, and construction."
Such public sector employees would be required to remit money to a Non-Resident Foreign Currency Account (NRFC) opened in their own name, he said.
In terms of the circular, the amount required to be remitted will depend on the officer's service category, with officers of the Primary Service Category required to remit USD 100 a month, officers of the Secondary Service Category USD 200 a month, officers of the Tertiary Service Category USD 300 a month, and officers of the Executive Service Category USD 500 a month.
It also stated that officers employed abroad under this circular could remit the above amount or 25% of their salary, whichever was higher. A concessionary period of two months from the date of departure will be given for remittance, and it must be made from the third month onwards.
A recent Right to Information (RTI) request made by the Sunday Times revealed that as of March 03, 2023 only 534 government sector employees had registered through the survey portal of the Sri Lanka Bureau of Foreign Employment (SLBFE) under the special circular allowing public officers to take leave without pay.
There were about 1.5 million public sector workers in Sri Lanka, according to the Department of Statistics.
There have been concerns about the low efficiency of most of these public sector institutions, which has led to calls for reform and restructuring of these organisations. This could include measures to improve the skills and training of public sector employees, as well as efforts to reduce bureaucracy and streamline processes, experts have suggested.
The World Bank and other policy analysis organisations have conducted various studies on the country's public sector efficiency and effectiveness over the years. These studies have highlighted issues such as low capacity, lack of accountability, and bureaucratic inefficiencies that have hindered the productivity and performance of the public sector.
(Source: The Sunday Times – By Yoshitha Perera)
Latest Headlines in Sri Lanka