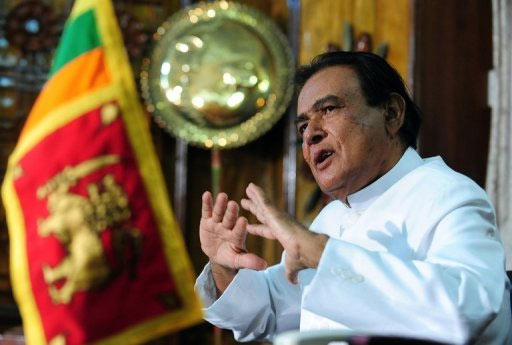 Sri Lanka's new administration has been billed over half a million rupees for washing clothes of the Prime Minister of the ousted Rajapaksa regime during the last quarter of 2014, Deputy Economic Policy Minister Harsha de Silva said.
Sri Lanka's Prime Minister's office had been sent a bills for 632,575 rupees (4,600 US dollars) by a laundry at Cinnamon Lakeside, 5-star city hotel in Sri Lanka's capital Colombo, for the last three months 2014, de Silva said.
The bill for November 2014 was 395,000 rupees, after a 25 percent discount.
"Though this sound like a joke it is not funny," de Silva told reporters. "This just shows the way people's money was spend by the last regime."
The laundry bill for October 121,000 rupees and for December 108,000 rupees de Silva said.
De Silva said a detailed bill revealed that clothes had been washed day by day continuously and the bill had been sent to the Prime Minister Ranil Wickremesinghe, who took office in January.
"We are now wondering what to do," he said.
He said as far as the government was aware there were no laundry allowances for ministers and for these prices the ex-Prime Minister could have bought a national dress for each working day of the month.
(ECONOMYNEXT)