Sri Lanka-born woman in UK becomes youngest ever non-white Crown Court judge
Posted by Editor on June 7, 2023 - 7:50 am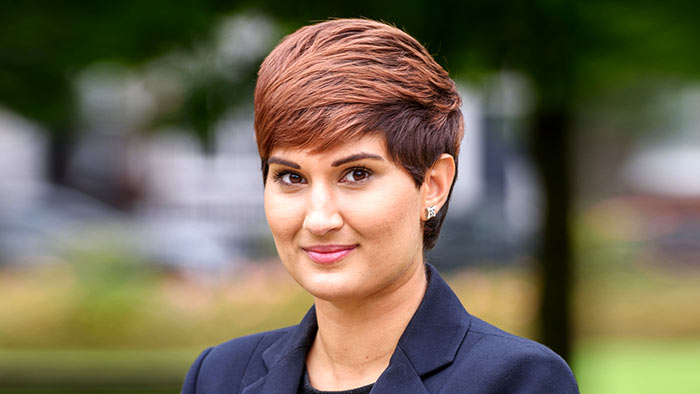 Sri Lanka-born Ayesha Smart living in the United Kingdom has become the youngest ever non-white and minority ethnic judge in the Crown Court – which predominantly deals with serious cases of criminal offences in England and Wales.
Smart's family moved to the UK when she was 14 years old.
After completing an undergraduate degree in medical sciences at the University of Leeds, Smart went on to work as a pathologist at Harrogate District Hospital before transferring to law.
She soon completed a conversion course in Leeds and managed to secure a pupilage place to get through her training.
The 34-year-old was called to the bar in 2014 and has since been working in crown courts around Yorkshire. She is now part of Exchange Chambers where she specializes in crime, clinical negligence and regulatory law.
Following a lengthy process of exams, interviews and approval from King Charles III, Smart was appointed a crown court judge, which means she can now sit as Recorder in crown courts across North East England.
Speaking to British local news website 'Legal Cheek' on her appointment, Ayesha said she is "really proud of the achievement."
"As someone that has faced various prejudices in my life and career, it's really positive to showcase that people of colour and women can be just as successful as their white or male counterparts and that youth doesn't necessarily mean ineptitude."
Smart says the appointment also helps in dispelling the myth that judges have to be more senior, come from a privileged background or gone to Oxbridge (a portmanteau of Oxford and Cambridge).
Latest Headlines in Sri Lanka