Yohani de Silva gets 'Golden Visa' from Dubai
Posted by Editor on June 7, 2023 - 8:54 am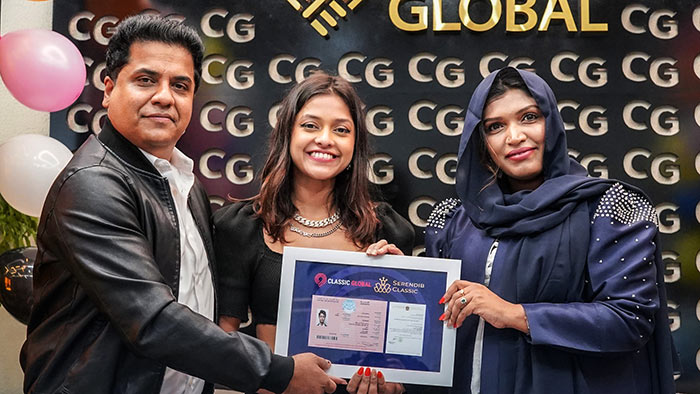 Singer and cultural icon Yohani de Silva who rose to fame with the song 'Manike Mage Hithe' has been awarded the prestigious Golden Visa in Dubai, marking a significant milestone in her illustrious career.
The Golden Visa recognises Yohani's exceptional talent and global impact as an artiste, honouring her contributions to arts, culture, and entertainment.
The Golden Visa is a long-term residency visa that enables foreign talents to live and work or study in the UAE for up to 10 years. This golden residency scheme is renewable and reserved for certain categories ranging from investors to individuals with exceptional talents.
In a Facebook post, Yohani said that she was thrilled to be honoured with the prestigious Golden Visa in Dubai.
"This remarkable milestone would not have been possible without the unwavering support and remarkable efforts of Classic Global @classicglobal.ae and Serandib Classic. A special thank you to the exceptional duo, Mr. Sadhic Ali (@sadhicaliali) and Mrs. Asma Ali (@asma_serendib), whose professionalism and grace guided me through this unforgettable journey. Their attention to detail and flawless execution made the entire process comfortable and memorable. I am deeply grateful for the belief and tireless dedication of my remarkable management team, Dilanjan Seneviratne @dilanjan.s and Sonu Lakhwani @supersonex . This achievement is not mine alone; it is a testament to the kind support and love from all of you," she said.
Latest Headlines in Sri Lanka