Sri Lanka calls for explanation on Gaddafi death
Posted by Editor on October 24, 2011 - 11:39 am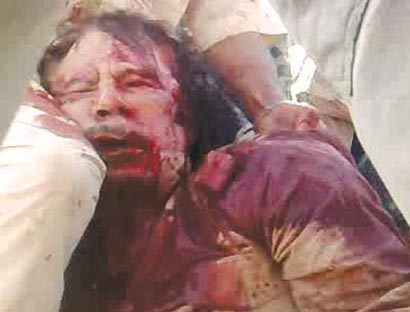 Sri Lankan government called for an explanation on the killing of former Libyan leader Col Muammar Gaddafi. Col Gaddafi was killed on Thursday after being captured by the rebels in his home town, Sirte.
The statement issued by the ministry of External Affairs reads as follows:
"The Government of Sri Lanka is of the opinion that the circumstances surrounding the death of Colonel Muammar Gaddafi require an explanation,"
He visited Colombo in 1976 to attend the non aligned heads of states summit hosted by Sri Lanka.
Source: Government News Portal
Latest Headlines in Sri Lanka