Sri Lanka climbs higher in World Prosperity Index
Posted by Editor on November 2, 2010 - 5:45 am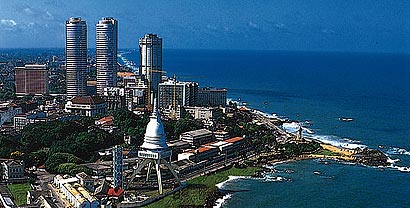 (Colombo Lankapuvath) Sri Lanka has climbed 9 positions from 2009 and is ranked 59th among 110 nations, in the World Prosperity Index released today (01).
Sri Lanka is well above India, Pakistan and Indonesia representing the Asia Pacific region in the rating for 2010 released by London's Legatum Institute.
The prosperity index is based on 89 variables over 110 countries, grouped into eight sub-indices, and claims to comprehensively rank the level of prosperity in 110 nations of the world.
It is done by taking into account both economic growth and citizens' quality of life, drawing on data from various sources, including the Gallup World Poll 2009 and UN Development Report.
"The Legatum Prosperity Index is the world's only global assessment of wealth and well being. It uses a holistic definition of prosperity, which includes factors ranging from economic growth to health and education, to personal freedom and governance," Legatum Institute Senior Fellow Ashley Lenihan said.
India has slipped 10 places to the 88th spot, way below neighbouring China, in the World Prosperity Index. Last year India stood at 78th position, according to London-based Legatum Institute that compiled the index Agencies.
Courtesy: Presidential Media
Latest Headlines in Sri Lanka