Sri Lanka faces uphill battle in meeting 2024 budget targets: Fitch
Posted by Editor on November 16, 2023 - 8:44 am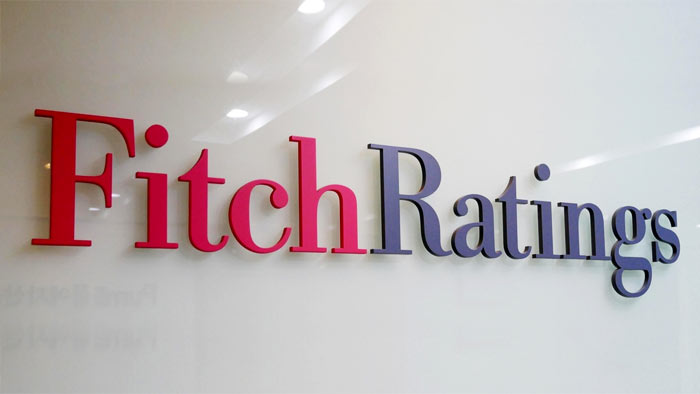 The targets laid out in Sri Lanka's 2024 budget, particularly with regards to revenue and fiscal deficit, would be challenging to meet even with the economic recovery that is expected to continue next year, Fitch Ratings yesterday (November 15) said.
"Fitch believes there are significant risks to the government's revenue goal for 2024. Sri Lanka has a record of fiscal slippage and revenue collection fell 29 percent short of target over 9M23. The authorities aim to raise revenue by almost 45 percent in 2024," Fitch Ratings said.
"This will be aided by a planned 3 percent increase in the Value-Added Tax to 18 percent but the boost to revenue from inflation is set to weaken in 2024. We project consumer prices will rise by 8.7 percent on average in 2024, compared with 22.1 percent in 2023. The lift from economic growth, which Fitch projects at 3.3 percent in 2024, will also be modest," it added.
The government is targeting a budget deficit of 9.1 percent of GDP in 2024, wider than a revised estimate of 8.5 percent in 2023. However, without the bank recapitalisation costs, the deficit in 2024 would be a narrower 7.6 percent of GDP.
Excluding the recapitalisation costs, the budget targets a primary surplus of 0.8 percent of GDP in 2024, against a deficit of 0.7 percent in 2023. However, including the recapitalisation costs pushes the 2024 primary deficit target to 0.6 percent of GDP.
"The fiscal deficit is set to be wider than our current forecast of 7.1 percent of GDP in 2024 in light of the new data, even after excluding the bank recapitalisation costs and the revenue/GDP ratio will be lower than we had assumed," the rating agency said.
Fitch noted that the primary surplus goal for 2024, excluding bank recapitalisation, is broadly in line with the 0.8 percent of GDP projected by the International Monetary Fund (IMF) in March, when it approved Sri Lanka's US $ 3 billion Extended Fund Facility (EFF).
"We also see the revenue target as relatively aligned. However, the government's expenditure target for 2024 at 22.2 percent of GDP is somewhat higher than the 19.7 percent the IMF had envisioned and well above the revised budget estimate of 18.7 percent for 2023," the rating agency noted.
The release of the next tranche of the EFF financing, worth around US $ 330 million, will depend partly on the IMF's assessment of Sri Lanka's progress in securing financing assurances from official creditors. Fitch believes there has been some progress since March but the timeline for a restructuring deal with the official creditors remains unclear.
Meanwhile, the rating agency said the downside risks to revenue could be offset by lower than budgeted spending.
"We think the presidential election in late 2024 will incentivise the government to keep to its spending plans, which include a 14 percent increase in spending on salaries and wages. Nevertheless, if revenue falls short, there may be some room to trim capital expenditure, which amounts to almost 20 percent of total planned spending and is budgeted to rise 55 percent in 2024, excluding bank recapitalisation," it said.
The government's efforts to implement governance reform after a recent diagnostic study by the IMF is also expected to support revenue collection.
"The budget proposes to establish a new revenue authority under the Finance Ministry to improve tax collection and a new investment law will look to establish a National Economic Commission to promote investment. However, it will take time to assess these bodies' effectiveness," the rating agency said.
Fitch rates Sri Lanka's Long-Term Foreign-Currency Issuer Default Rating (IDR) at 'RD' (Restricted Default).
The rating agency said it may move the IRD out of 'RD' upon the sovereign's completion of a commercial debt restructuring that it judges to have normalised the relationship with the international financial community. Fitch upgraded Sri Lanka's Long-Term Local-Currency IDR to 'CCC-' in September, reflecting the completion of the local currency portion of Sri Lanka's domestic debt optimisation plan.
Latest Headlines in Sri Lanka