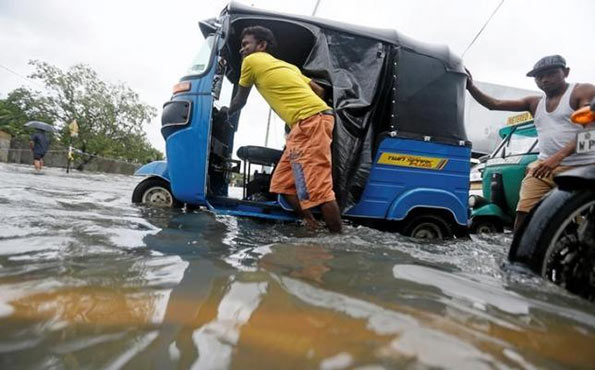 The cost of Sri Lanka's landslides and floods will be between $1.5 billion and $2 billion at the minimum, the government said on Monday, as the Indian Ocean island struggles to recover from its worst natural disaster since the 2004 Asia tsunami.
The official death toll has risen to 92 but 109 people are feared to have been buried in landslides.
Days of torrential rain forced more than 350,000 people from their homes, though many were returning on Monday.
Finance Minister Ravi Karunanayake said more than 125,000 houses and more than 300,000 small and medium businesses were destroyed or damaged.
"This minimum damage cost does not include damaged vehicles, equipment and machinery. We urge foreign donors to channel their relief efforts through the government," he told Reuters.
(Reuters / Pix by Dinuka Liyanawatte)