Sri Lanka hands port formally to Chinese firm, receives $292 million
Posted by Editor on December 10, 2017 - 8:00 am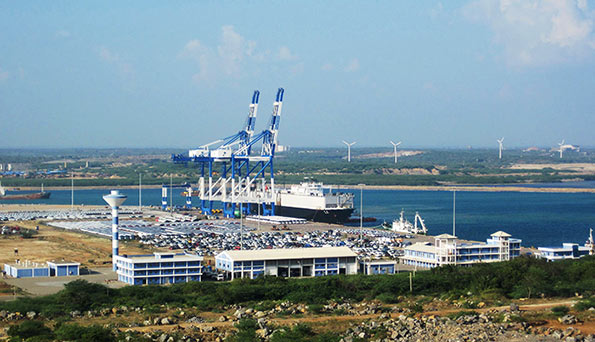 Sri Lanka formally handed over commercial activities in its main southern port to a Chinese company on Saturday and received $292 million out of a $1.12 billion deal, Finance Minister Mangala Samaraweera said.
The deal, signed in July, will see China Merchants Port Holdings, handling the Chinese-built Hambantota port on a 99-year lease. The port is near the main shipping route from Asia to Europe and likely to play a major role in China's "Belt and Road" initiative.
"Today we received $292 million as the first tranche of the Hambantota Port joint venture. This is but the first step in realising the true commercial value of the port after seven long years," Samaraweera told the parliament.
The $1.5 billion port was launched in 2010, but was incurring losses due to lack of commercial activity.
Ports Minister Mahinda Samarasinghe has said the government will receive another 10 percent, or around $100 million, in a month and another $585 million in six months.
An initial plan to give the Chinese firm an 80 percent stake triggered protests by trade unions and opposition groups, forcing the government to make some revisions that limit China's role to running commercial operations while retaining for Colombo oversight for broader security issues.
Both sides then agreed to redraw the deal and the Chinese firm will now hold 70-percent-stake in a joint venture with the state-run Sri Lanka Ports Authority (SLPA), part of a plan to convert $6 billion of loans that Sri Lanka owes China into equity.
Sri Lanka has said the Chinese firm will invest an additional $600 million to make Hambantota port operational and $1.12 billion from the deal will be used for debt repayment.
Government and diplomatic sources told Reuters that the United States, India and Japan had also raised concerns that China might use the port as a naval base.
India is in advanced talks with Sri Lanka to operate an airport near Hambantota port.
(Reuters)
Latest Headlines in Sri Lanka