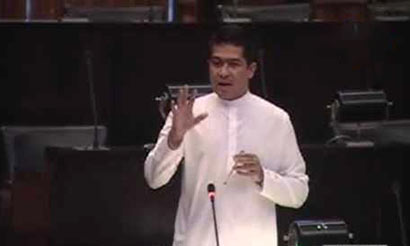 Sri Lanka on Wednesday said it is happy with the progress in its economic ties with China.
State Minister of International Trade Sujeewa Senasinghe told Parliament that China is investing heavily on projects in the country.
He said that some discrepancies which had been noted by the Sri Lankan government after it took office last year over deals signed with China have now been resolved.
Senasinghe said that China will be investing in an investment zone in the south of the country and in projects in other parts of the country as well.
He said that Sri Lanka will work with China in a manner which benefits both countries.
Senasinghe said Sri Lanka is working with several countries as it looks to boost its economy and develop the country.
(China Daily)