Sri Lanka hits gas
Posted by Editor on October 3, 2011 - 6:17 am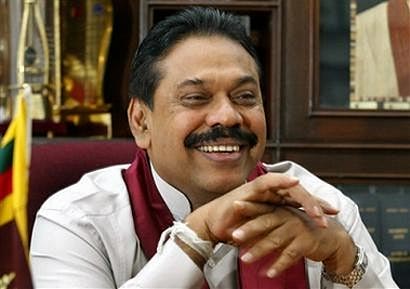 Exploration teams have found a large natural gas deposit in offshore waters within Sri Lanka, President Mahinda Rajapaksa said yesterday. The President made the announcement in Kandy where he addressed municipal workers at his official residence.
This is the first time the existence of a gas field in the country has been confirmed.
President Rajapaksa said that he was informed about the discovery by the exploration team while he was on his way to Kandy.
"While I was on my way to Kandy I received a very auspicious news early in the morning, that an exploration team had discovered a huge deposit of natural gas in the sea bed," he said.
"I thought I should share and announce this good news in the presence of the Sacred Tooth Relic in this historic city of Kandy," the President said.
President Rajapaksa also said that the second stage of the exploration had begun. The President said that Sri Lanka had started exploring for oil and gas from January this year. "With the blessings of the Dalada Wahanse, we would find oil as well," he added.
Courtesy: Daily News
Latest Headlines in Sri Lanka