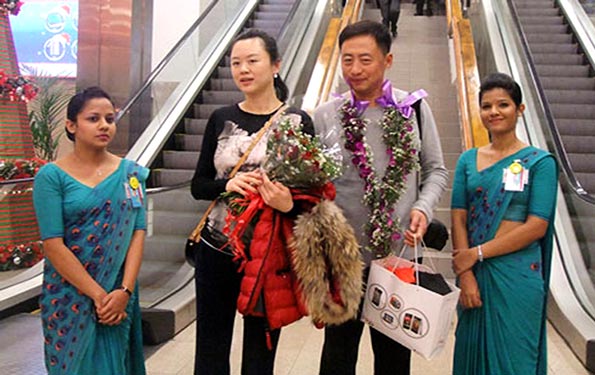 Sri Lanka's Tourism Minister John Amaratunga recently held talks with China's tourism and airline officials to encourage more Chinese visitors to the country, local media reported Sunday.
The talks were held during the Minister's visit to Shanghai to promote Sri Lankan Tourism at the Shanghai World Travel Fair, the Tourism Ministry said in a statement.
A series of promotional events and meetings were conducted across major cities in China during the course of the past week, according to the statement.
China has emerged as one of the leading markets for Sri Lanka's tourism in recent years, with Colombo aiming for at least 1 million Chinese tourists per year by 2020.
According to Sri Lanka Tourism Promotion Bureau, nearly 100,000 Chinese tourists have visited Sri Lanka till April this year, making China among the three top source countries of international tourists to the island country.
(Source: China Daily)