SRI LANKA IS CONCERNED ABOUT SOUTH INDIAN NUCLEAR POWER PLANTS
Posted by Editor on April 9, 2012 - 8:19 am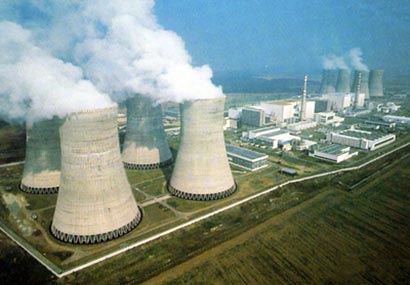 Onlanka News – By Walter Jayawardhana
Chinese new agency Xinhua reported that Colombo will raise its concern over the nuclear power plants along the coastline of South India before the International Atomic Energy Agency.
The news agency said quoting  Sri Lanka's Power and Energy Minister Champika Ranawaka the issue will be raised at the International Atomic Energy confabulation scheduled in September .
The Sri Lankan official is concerned over the impact a nuclear disaster in one of the plants located in southern India could have on Sri Lanka, he said.
Minister Ranawaka talking to reporters,  said that his ministry had already raised the issue with India and called for talks on reaching a disaster mitigating process in the event of a disaster in one of the nuclear plants on the south Indian coast.
The island nation South of India is seeking an agreement with its giant neighbor  on nuclear disaster management and India had responded positively, he said.
In the event of a nuclear disaster in India, the Sri Lankan authorities feel their northern town of Mannar will be the hardest hit.
Sri Lanka's power and energy ministry is currently conducting a survey of the coast of Mannar as well as Jaffna also in the north to identify the areas to conduct radiation tests, Ranawaka said.
Sri Lanka wants to be prepared for a nuclear disaster following the incidents in Japan last year where a nuclear plant was damaged as a result of an earthquake and a tsunami.
Latest Headlines in Sri Lanka