Sri Lanka kicks off 14th population and housing census from the President's House.
Posted by Editor on February 28, 2012 - 7:08 am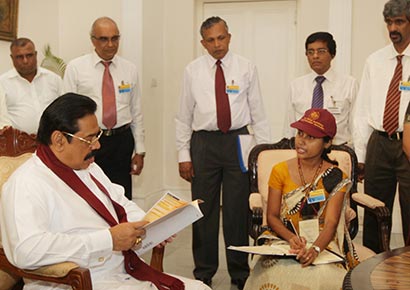 Onlanka News – By Janaka Alahapperuma
(Pix by: Sudath Silva)
The 14th Census of Population and Housing conducted by the Department of Census and Statistics of the Ministry of Finance and Planning was inaugurated today on 27 February at the President's House with the participation of President Mahinda Rajapaksa. The official 2012 Census kicked off with the counting details from the country's First House and First Citizen President Rajapaksa and his family at Presidential Palace.
The Director General of the Department of Census and Statistics Mrs. Suranjana Vidyarathne explained the process of conducting the Census-2012 to the President. Thereafter, Niluka Munasinghe, enumerator officially commenced the procedure to obtain data of the population and housing census by registering the national identity card number of President Mahinda Rajapaksa.
This is the first time that Government of Sri Lanka has held an island wide census in over 30 years. Collection of information on persons and their residences will be carried out during the three week period from 27 February to 19 March followed by a revision round on 20 and 21 March. During the revision round houses will be revisited and the population information collected during the first round are revised taking into account the births and deaths in that period.
Census-2012 will also include enumeration of homeless people on the 19 March and a group of special officials has been deployed for this purpose. A revision round of enumeration will also be conducted.
The Census-2012 will be conducted under the supervision of the District Secretaries and the Divisional Secretaries. Nearly 100,000 supervisors including Grama Niladaries and specially trained 80,000 enumerators will take part in the census. These counting officials will go to every house to compile data on houses and individuals. The Census and Statistics Department says that all citizens are legally bound to provide accurate information and allow access to their homes for the enumerators.
For the first time in history, the Census-2012 will collect information concerning the literacy rate, technological equipment in housing units as well as internet facilities. State of the art technologies are being deployed to computerize the data. The Department has allocated 1.7 billion rupees for the census that covers the entire island for the first time since 1981 when the last island wide census in Sri Lanka was conducted.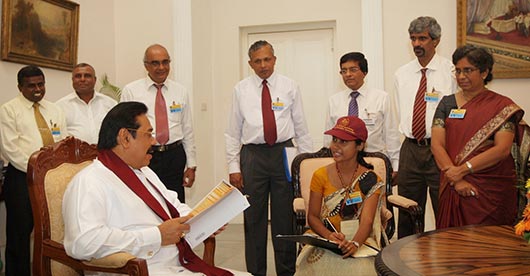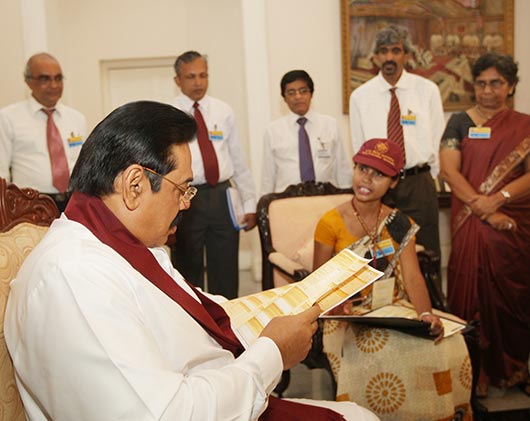 Latest Headlines in Sri Lanka