Sri Lanka limits fuel supplies after delay in import shipment
Posted by Editor on November 4, 2017 - 9:57 am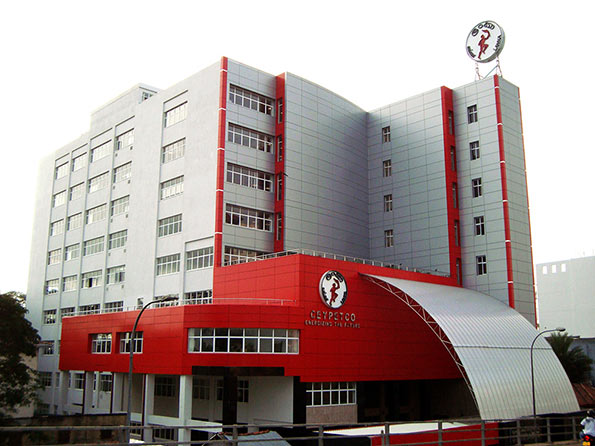 Thousands of Sri Lankan motorists queued for fuel on Friday after the state-run fuel retailer limited supplies following a delay in a fuel shipment and a rejection of another shipment due to the wrong specification, officials said.
Rajitha Senarthne, the government spokesman, said supplies would return to normal on Tuesday as a shipment ordered by the state-run Ceylon Petroleum Corporation (CPC) is expected on Monday.
"The supply has been limited because there is a delay in the shipment ordered by the CPC," Senarthne told Reuters.
Trade Unions at the CPC said the situation was aggravated after a shipment imported by Lanka IOC, a subsidiary of Indian Oil Corporation, was rejected for being the wrong specification.
D.J. Rajakaruna, senior official at the CPC trade union said the state-run oil retailer has only limited storage in Sapugaskanda, 15 km from capital Colombo, and the government should therefore increase the storage facility to avoid similar shortages in the future.
He blamed a government deal to hand over 99 oil tanks in the island nation's eastern port city to Lanka IOC for lack of storage as the Indian firm is utilising only 15 tanks and not allowing the CPC to use them for storage.
Lanka IOC said that although its shipment was rejected it has no problem with its inventories.
"The shipment for the rejected parcel will come in 10-15 days. But we have adequate inventories. Once the CPC shipment comes in the supply will be as usual," Shyam Bohra, the Managing Director of LIOC told Reuters.
The CPC trade unions protested with a strike in April demanding the government scrap the deal which they say would give India too much influence over fuel prices.
Supplies were affected across the country and there were long queues of motorists at petrol stations in many areas, local media reported.
Sri Lanka has agreed with India to jointly develop and operate all oil tanks in the oil storage facility situated in the port town of Trincomalee near the world's second deepest natural harbour.
IOC has agreed to build a second refinery with a capacity of at least 100,000 barrels per day (bpd) in Sri Lanka, while Modi in 2015 pledged to establish a petroleum hub in Trincomalee.
A Lanka IOC official had told Reuters that due to trade union pressure CPC would be allowed to use 10 of the 84 tanks earmarked for the joint venture between the two companies.
(Reuters)
Latest Headlines in Sri Lanka