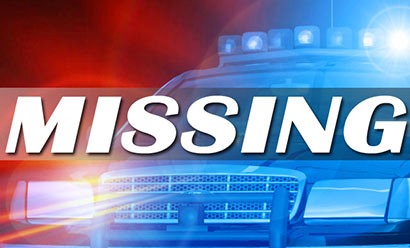 The Presidential Commission to investigate cases of Missing Persons was appointed on 14th August 2013 its mandate was to cover alleged abductions or disappearances during the period June10, 1990 to May 19, 2009. Its mandate was thereafter extended to cover period from 1983 to 2009. The 3 member commission headed by Maxwell Paranagama (Chairman), Mrs Dimingu Vidyaratne and Mrs. Mano Ramanathan will hand over their report by August 12, 2014. With less than 2 months is it not strange that none of those confidently quoting Tamil civilian dead during the final stage of the war have come forward to log their dead with names.
The first public sittings were held in Kilinochchi in January 2014. By February the Commission had received 4000 complaints. The complaints now number 18,590 of which 5000 are those filed by families of missing soldiers. What is interesting is that the foreign nations in particular the West from whom the Chairman had sought assistance through the External Affairs Ministry to trace the 'missing' had refused to help locate the persons living in foreign shores. A position that we find difficult to comprehend in view of these nations insisting that Sri Lanka count the dead – if they are not cooperating can they complain?.
What must be said is prior to counting the dead we need to ascertain that they were living in the first place. Sri Lanka cannot count living corpses and claim them dead! We may be able to produce the some of the dead if the countries keeping them may like to disclose names of all 'refugees' living in their countries.
What emerged no sooner the decision to military defeat the LTTE was decided was an international campaign to discredit the Sri Lanka and carry out the propaganda that genocide was taking place. What is interesting to note is that these campaigns were associated with the same sets of people that had close links with the LTTE over the years. It was a foregone conclusion that Sri Lanka had no chance of competing or challenging the lies and distortions being propagated internationally via publications, documentaries, books, debates and discussions. The panelists, the reviews, the moderators all part of the same syndicate and quoting each other and giving awards amongst each other.
Nevertheless, while they may enjoy the publicity and propaganda which they control what needs to now be said is that an opportunity has been made available for them to log their allegations. It is these very entities that demand Sri Lanka investigate and when Sri Lanka has appointed a Presidential Commission of Inquiry, why are they not placing on record their allegations. The investigation phase comes secondary, at least the names of the missing must be made. We would like to know why these entities – international organizations, human rights organizations, foreign parliamentarians who used every podium possible to quote numbers from 40,000 to 200,000 and more need to now produce the names of the dead and there is hardly time.
The vagueness about the number of dead
Every mainstream media release and publication has a habit of quoting that UN figures estimated the dead as 40,000. However, the UN News Center of 1st June 2009 in their website claimed 'Mr. Ban said media reports alleging that some 20,000 civilians may have been killed during the last phase of the conflict "do not emanate from the UN and most are not consistent with the information at our disposal". In other words, officially the UN has not given a number as dead.
The International Organizations in Sri Lanka clueless
It is also strange that international organizations that had been operating in the North, most of whom were very much closely associating with the LTTE did not know how many civilians were living in areas of the North. It also questions how they made estimates for allocations when budgeting. The inconsistencies emerged when these organizations competed with each other on the figures of civilians living in the Vanni and those likely to be dead.
In terms of actual numbers of dead:
UN document estimates 7721 civilians killed between August 2008 and 13 May 2009 (this document has been shelved and taken off all circulation as it directly conflicts with the lies – even the web entries may be removed, luckily print outs of the mainstream media quoting the estimates prevails as evidence. What needs to be noted is that Indian embedded journalist Murali Reddy reported that from 13th May 2009 there were NO CIVILIANS in the 1.5sq.km strip the LTTE were restricted to.
The Sri Lankan Government census by Tamil teachers in Feb/Mar 2012 placed the number of war related deaths at 7432.
The University Teachers for Human Rights-Jaffna in a Special Report No. 32 of 10 June 2009 and Special Report No. 34 of 13 December 2009 have placed the dead between 20,000-40,000.
The UN Panel of Experts in their 2012 report says that the number of civilian deaths could be as high as 40,000 (this does not mean 40,000 dead – those mainstream media have jumped to quote the number but have conveniently forgotten the 'could be as high' clause)
Dr. V. Shanmugarajah – says the death toll is closer to 1000 (thousand)
UN Secretary General's Internal Review Panel estimates 'upto 70,000 civilian deaths) – November 2012.
Gordon Weiss (former UN spokesman in Sri Lanka in order to sell his book The Cage) placed the death toll between 30,000-40,000 but had to reduce the number to 10,000 at a book launch in Australia in June 2011.
The Times of London – 20,000
Amnesty International – has been extensively quoting 40,000 figure
Bishop of Mannar, Rayappu Joseph – claims 147,000 as missing (It is strange that he has not placed one single name of the missing with the Commission though he can rally numerous priests to sign letters and sent to the UNHRC calling for international investigations against Sri Lanka.
Alan Keenan the Project Director of International Crisis Group Sri Lanka placed civilians killed in the Vanni between 40,000 – 147,000
The Institute of Conflict Management, Delhi – 11,111
Independent Diaspora Analysis Group-Sri Lanka – 15,000-18,000
Rajasingham Narendran – 'My estimate is that the deaths — cadres, forced labour and civilians — were very likely around 10,000 and did not exceed 15,000 at most'
Muttukrishna Sarvananthan of the Point Pedro Institute said "[approximately] 12,000 [without counting armed Tiger personnel] ".
Dr. Noel Nadesan: ""roughly 16,000 including LTTE, natural, and civilians".
Data compiled by the South Asia Terrorism Portal, data "primarily based on figures released by the pro-LTTE Website Tamil Net", put the casualty figure for civilians inside Mullaithivu at 2,972 until 5 April 2009.
13 March 2009 – UN Human Rights Commissioner Navi Pillay's press release said that 'as many as 2800 civilians 'may have been killed'.
The Guardian editorial ( Sri Lanka: Evidence that won't be buried (June 15, 2011),) – 40,000
Editorials by The Times and The

Sunday

Times in late May 2009 related investigations the papers had conducted that revealed more than 20,000 Tamil civilians were killed in the final
Publication titled "Genocidio: (Primera entrega) – La masacre de los Tamils en Sri Lanka," [Genocide: (First Delivery) The Slaughter of Tamils in Sri Lanka], the Argentinean periodical La Tarde (diario) in a Spanish language article – 146,679 Tamils disappeared or killed between 2008 and 2009, of which 40,000 deaths occurred in the 48 hours of the final assault
Arundhati Roy, Indian commentator – "Government of Sri Lanka is on the verge of committing what could end up being genocide" and described the Sri Lankan IDP camps where Tamil civilians are being held as concentration camps. April 2009
Michael Roberts based his estimates between 10,000 and 18,000
Thereafter, those keen to take potshots at Sri Lanka began to quote figures at fancy and Sri Lanka ended up having to respond to numbers that were being quoted without any evidence or any proof.
What needs to be reiterated is that with the Commission to make their report to the President by 12 August 2014 unless a fresh extension is requested, none of those making allegations have made attempts to place their allegations with the Commission.
Does that not look strange? When there is a mechanization in place why are these foreign entities making the allegations not submitting the dead with names and other details? Surely, if they could confidently quote numbers why can they not come forward with the names of the missing?
In wedding ceremonies there is a dramatic moment where the minister says "If any of you has reasons why these two should not be married, speak now or forever hold your peace".
Similarly, a Commission has been appointed to investigate missing persons between period 1983 to May 2009. All those who have been for the past 5 years making allegations should have come forward to make their claims either through their local parties and place on record their allegations of supposed dead. It does not matter whether the figure is 1 or 300,000 the entities making allegations need to now give names of the dead – if they cant do so they should forever hold their peace (piece too – by stopping the lies dished out via mainstream media)

– by Shenali D Waduge