Sri Lanka President gives instruction to celebrate 75th Independence day with pride, at minimal cost
Posted by Editor on January 27, 2023 - 11:15 am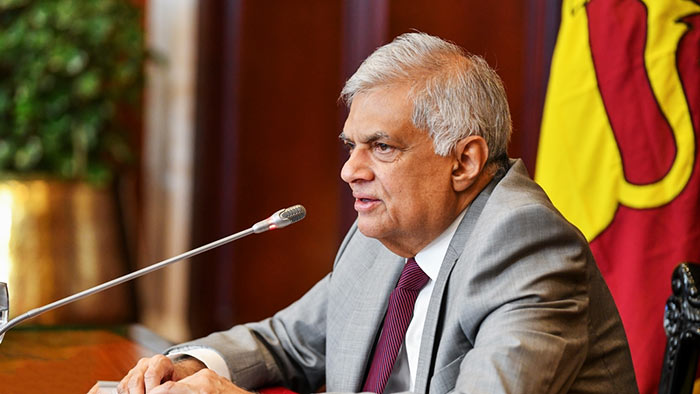 A pre-discussion regarding the 75th Independence Day celebration was held on Thursday morning (January 26) at the Presidential Secretariat under the patronage of President Ranil Wickremesinghe, President's Media Division (PMD) said.
According to the PMD, 75th Independence Day celebrations will be held in a grand and proud manner, but maintaining minimum cost.
Accordingly, in conjunction with the 75th Independence Day celebration, many special programs are scheduled to be implemented from February 02 to February 19.
The special Dalada Pooja and Pirith chanting, religious ceremonies of all faiths, cultural show held at the Independence Square, the traditional Independence celebration main event held at Galle Face Green, the national parks and Zoo will be open to the public free of charge, the opening of the Jaffna Cultural Centre, the Kandy republic parade, the cycle race from Dondra Point to Point Pedro etc. have also been planned.
The President advised the officials that it is their responsibility as well as that of the political authority, to pay attention to the current financial situation of the country while estimating the expenses required for these activities and in spending in a practical manner and reducing expenses.
While pointing out that there is huge opposition among the people regarding the allocation of funds for the 75th Independence Day celebration, the President emphasised that efforts should be made to minimise the related expenses.
"We must celebrate the 75th Independence Anniversary, otherwise, the world will say that we are not capable of even celebrating our independence. Similarly, we need to attract tourists and investors to our country. We need to build a positive image of our country. Therefore, let us minimise our expenditure and celebrate our Day of Independence." President said.
Latest Headlines in Sri Lanka