Sri Lanka President has no option but to sack the top Judge – Presidential Spokesman
Posted by Editor on January 12, 2013 - 3:14 pm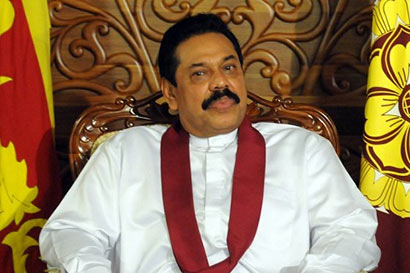 According to the Constitution of the country, Sri Lanka President Mahinda Rajapaksa has only one option before him now to act on the resolution passed by the Parliament on Friday on the removal of the Chief Justice Dr Shirani Bandaranayake.
Presidential International spokesman said that the President has no option but to act based on the resolution passed by Parliament Friday night.
The parliament Friday night passed an impeachment motion resolution against the Chief Justice with two third majority. The motion to sack the top justice was based on the findings of the Parliamentary Select Committee PSC earlier appointed by the Speaker of Parliament to probe the charges against her. The resolution calling the President to remove the Chief Justice was passed with 155 votes in favour and 49 against it. Such a resolution needs only a simple majority, that is 113 votes of the 225 member legislature. But due to its more than 2/3 majority in Parliament the government received an overwhelming majority.
"There is no option left for President to select in this process but to act according to laid down procedures in the country's supreme law the constitution" Mr Samaranayake told news.lk in a telephone interview.
When asked about the reported expert committee said to be appointed by the President he said there was no room for such a committee in the constitution. What the President meant by saying it was that he would seek expert advise on the legality of the matter.
"He has sought expert advise from eminent persons in the fields like legal, judiciary, mercantile, finance etc. They all have advised the President that the only option the President has is to act on the resolution that will see the removal of the CJ and appointing a new Cj within days. And there is no formal committee to be appointed by the President" Mr. Samaranayake said.
According to sources the next working day of the week will be the D-day on the Chief Justice of the Country.
Source: Government News Portal
Latest Headlines in Sri Lanka