Sri Lanka President holds discussions with UN Secretary-General and Iranian President
Posted by Editor on May 22, 2014 - 8:19 am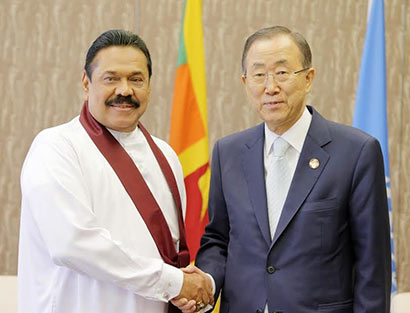 – by Janaka Alahapperuma –
President Mahinda Rajapaksa who is in Shanghai, China on an official visit to attend the Conference on Interaction and Confidence Building Measures in Asia (CICA) met with the Secretary General of the United Nations Ban Ki-moon this evening (May 21). The President enlightened him about the post-war development activities and the progress achieved in other sectors after the Secretary General's visit to Sri Lanka in May 2009.
The President requested the Secretary General to pay another visit to Sri Lanka to witness the real ground situation by himself and see the progress Sri Lanka has achieved in a short span of time. The President also enlightened him that reasonable and satisfactory percentage of the recommendations of the Lessons Learnt and Reconciliation Commission (LLRC) has now been implemented. While appreciating the implementation of LLRC recommendations, the UN Secretary General commended President Rajapaksa's commitment and dedication being made by him for ensuring democracy in the country.
The President told him that although it takes certain time period to solve problems related to some sensitive matters including land matters, Sri Lanka is committed to implement the recommendations of the LLRC. The president also informed that Sri Lanka is fully committed to inquire in to allegations reported to have been taken place during the elimination of 30 years of brutal terrorism through a local mechanism and emphasised that an international investigation does not fall in line with the aspirations of the people of Sri Lanka.
The president also pointed out that the controversial differences existing in the new proposal of the UN Human Rights Commission. The president also assured that Sri Lanka will uninterruptedly work with the UN network. The UN Secretary General said that Sri Lanka has recently achieved a high level of development and commended holding of the World Youth Conference-2014 in a highly successful manner.
In the meantime, President Rajapaksa also met Iranian President Hassan Rouhani on the sidelines of the 4th Summit of the CICA in Shanghai. During the bilateral talks between the two leaders, President Rajapaksa said that Sri Lanka is keen on further strengthening ties, especially in the area of trade. Iran also would like to develop economic relations with Sri Lanka, President Rouhani commented.
(Pix By: Sudath Silva)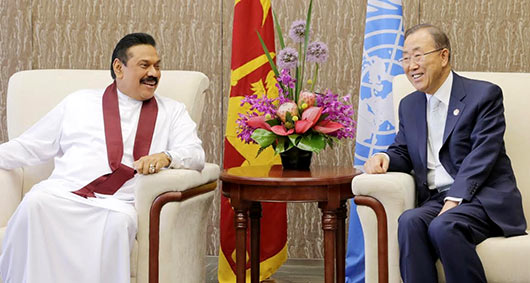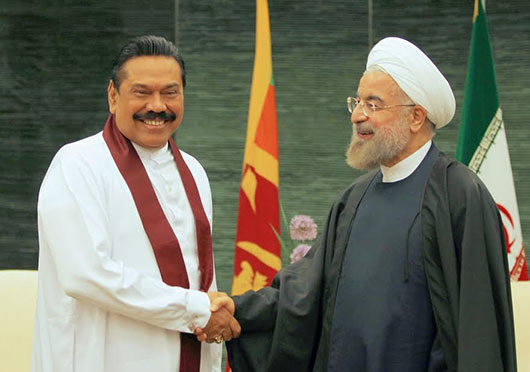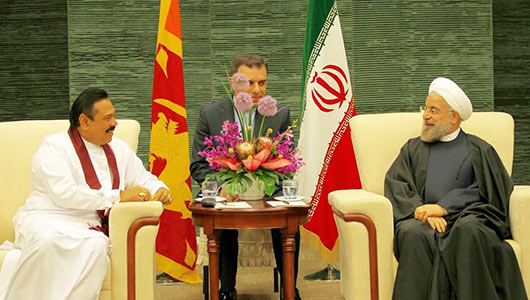 Latest Headlines in Sri Lanka