Sri Lanka President's House, office, and Temple Trees to be moved out to Kotte
Posted by Editor on June 11, 2023 - 10:03 am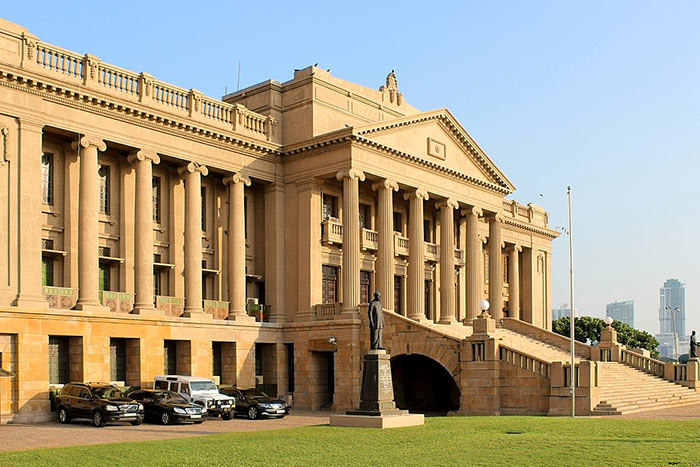 Sri Lanka President's House, the Secretariat, and the Prime Minister's official residence Temple Trees have been earmarked to be moved out of Colombo city to Sri Jayawardenepura Kotte and may be kept open only as a tourist attraction.
Urban Development Authority (UDA) Director General Prasad Ranaweera told the Sunday Times that on the instructions of President Ranil Wickremesinghe,  they were looking for alternative land in the Sri Jaywardenapura-Kotte area to have the administrative complex in one location.
He said that after the identification of the location they hoped to report back to the President to draw out plans for a phased shift of the buildings.
Under a proposed 'New Colombo Heritage City Plan', the President's House, the Secretariat and the Temple Trees building and the Prime Minister's office on Flower Road are likely to be protected as tourist attractions.
Under the plan, a string of other buildings in Colombo city are to be re-offered for lease to investors.
Accordingly, the General Post Office, the Foreign Ministry building, Police Headquarters, Air Force Headquarters, Navy Headquarters, Visumpaya, Shrvasthi (former MP's hostel), the Gafoor building, the Irrigation Department building at Jawatte Road, the Welikada Prisons and the old Defence Ministry building at Galle Face have been identified to be leased out.
He said the objective was to lease out the buildings for boutique hotels where the investors would be able to renovate the building while preserving its original identity.
Mr. Ranaweera said they would be looking at leasing out the buildings for more than 30 years with concessionary terms on taxes.
He said that under the Heritage City Plan, they also hoped to have a sheltered corridor between the Gafoor building and the Port City so that the people could make use of the passage.
He said the President had instructed the UDA itself to carry out some of the development activities and hand them over to the investors to avoid delays and issues in acquiring lands.
Urban Development Prasanna Ranatunga Minister told the Sunday Times discussions had begun with potential investors and among them had been investors from Georgia.  He said all measures would be taken to preserve the identity of the old buildings.
(Source: The Sunday Times – By Damith Wickremasekara)
Latest Headlines in Sri Lanka