Sri Lanka President's robust economic development program leads to 62.1% drop in inflation – Minister
Posted by Editor on September 22, 2023 - 11:49 am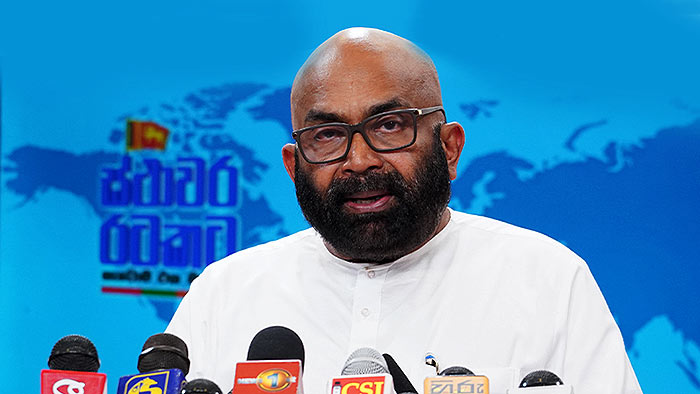 Sri Lanka's inflation rate for August 2023 dropped to 2.1% from 4.6% in July 2023, said the Department of Census and Statistics yesterday (September 21).
It added that food inflation decreased to -5.4% in August 2023 from -2.5% in July 2023, and
Inflation in the non-food group decreased to 9.0% in August 2023 from 10.9% in July 2023.
Over the past year, inflation in Sri Lanka has significantly decreased by 62.1%, thanks to President Ranil Wickremesinghe's robust economic reform agenda, Acting Finance Minister Ranjith Siyambalapitiya said.
Minister Siyambalapitiya also highlighted that inflation, which stood at 66.7% during the first and second quarters of 2022, has now plummeted to just 4.6% for the same period in 2023.
He made this announcement during a press conference held at the Presidential Media Center, focusing on the theme of 'Collective Path to a Stable Country'.
The President's Media Division quoting the Acting Finance Minister said that over the past year, the government successfully increased the country's foreign reserves from 1.8 billion dollars to 3.8 billion dollars.
'In August 2022, the exchange rate stood at Rs. 361 per dollar, but by August 2023, one dollar could be acquired for Rs. 321,' said the Minister.
Tourist arrivals, which numbered 496,430 in 2022, have surged to 904,318 during the first two quarters of this year. Equally impressive is the growth in tourism earnings, which rose from 832.6 million US dollars in 2022 to 1,304.5 million US dollars in the first two quarters of this year, reflecting a remarkable 56.7% increase compared to the previous year, said the President's Media Division.
Latest Headlines in Sri Lanka