SRI LANKA REJECTS INDIAN OFFER TO UPGRADE SAPUGASKANDA OIL REFINERY
Posted by Editor on April 29, 2012 - 6:32 pm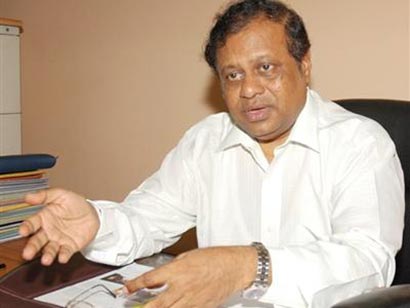 Onlanka News – By Walter Jayawardhana
Chinese news agency Xinhua reported Sri Lanka has refused to accept an Indian offer to upgrade a refinery that is built to refine only Iranian oil, a minister said Sunday.
Petroleum Minister Susil Premjayantha said the offer to upgrade the Sapugaskanda oil refinery had come from the Indian Oil Corporation (IOC) but Colombo rejected it.
He said since IOC already operates a majority of fuel stations in Sri Lanka and as a result increases the fuel prices at will, handing over the refinery to the same company could hurt the local fuel distribution sector, Xinhua reported.
Premjayantha said Sri Lanka needs to upgrade the facility to refine oil from other countries as Iran oil imports will be reduced due to US sanctions on Iran.
Over 90 percent of Sri Lanka's crude oil requirements come from Iran.
"We are being compelled to cut our oil imports from Iran because of the US sanctions so we are considering Oman and other countries.
"But to refine the oil we get from other countries we need to upgrade the facilities at the Sapugaskanda because that was built to accommodate only oil from Iran," he said.
He added that about $500 million will be required to upgrade the facilities at the refinery and Sri Lanka will seek expressions of interest to carry out the work.
IOC controls one third of Sri Lanka's retail fuel market and has been operating in the country since 2003.
Sri Lanka is seeking alternative crude oil suppliers in view of the US sanctions on Iran coming into force from June this year
Latest Headlines in Sri Lanka