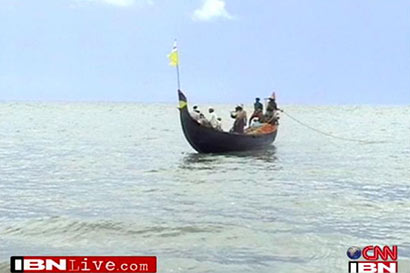 Rameswaram (TN): The 27 fishermen, who were taken into custody by the Sri Lankan Navy recently and later released by a court, arrived here on December 29. A court at Trincomalee had on December 26 ordered their release and their four boats seized by the Lankan Navy. The fishermen, who belonged to Karaikal and Nagapattinam, were arrested on December 23 when they were fishing reportedly in the Lankan maritime area.
Navy spokesman Kosala Warnakulasuriya had said on December 24 that the Indians were arrested for "poaching inside Sri Lanka international maritime border limits off the eastern coast".
The fishermen and their four boats were handed over to the Indian coast guard at the international maritime boundary line by the Lankan Navy on December 29. They were brought in a ship to Mandapam by the coast guard and handed over to their relatives this morning, U Arulanandam, Pamban Fishermen Association president said.
IBN Live