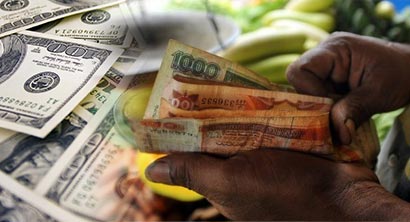 Sri Lankan rupee forwards ended a tad firmer on Thursday, snapping a four-session losing streak as a state bank sold dollars to prevent further depreciation after the currency fell on importer dollar demand in early trade, dealers said.
Dealers said fears of possible depreciation kept exporters away from the market.
Four-day forwards, which fell 0.23 percent to 133.25 per dollar during the day, ended at 132.90/133.00 per dollar, compared with Wednesday's close of 132.97/133.07.
"The currency weakened in the morning with importer dollar demand and lack of exporter conversions. But we saw a state bank selling dollars at 133.00 and preventing the fall," said a currency dealer. Another currency dealer confirmed the move.
Exporters are waiting for clarity on economic policy from President Maithripala Sirisena's new government ahead of a scheduled interim budget on Jan. 29, dealers said.
They said the recent depreciation in the Japanese Yen and the Euro and lower interest rates have encouraged more imports.
Dealers expect the rupee to depreciate to 135 against the greenback in the near future, either by a policy decision in the budget or if the central bank lets it fall gradually.
Sirisena, who announced an interim cabinet on Jan. 12, said he would carry out reforms to fight corruption in the 100 days to a parliamentary election.
The market is expecting a flexible exchange rate with more foreign grants under the new government as opposed to the controlled exchange rate regime earlier.
The spot currency was not traded on Thursday.
Sri Lankan spots traded in a band between 130.00 and 131.75 rupees throughout 2014, following the central bank's move to limit volatility and ensure a stable exchange rate.
(Reuters)