Sri Lanka says Chinese-backed project company can't buy freehold land
Posted by Editor on December 3, 2015 - 7:46 am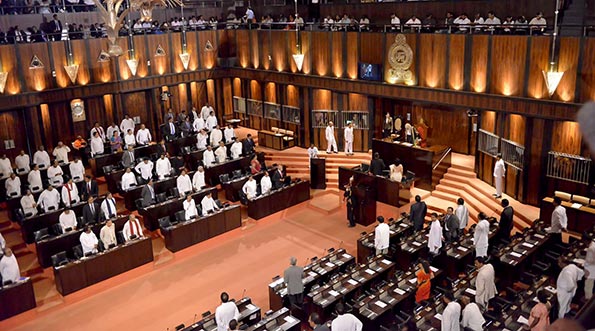 Sri Lanka's finance minister said on Wednesday restrictions on foreigners buying freehold land would also apply to a suspended Chinese-backed real estate project, in a move seen as addressing India's concerns about China's growing clout in the region.
Chinese developers were due to buy 20 hectares of freehold land under the $1.4 billion 'port city' project in the capital Colombo agreed with Sri Lanka's previous government.
But President Maithripala Sirisena's new government put the project on hold in March, pending negotiations, saying it lacked necessary permits and approvals.
"There will be no granting of outright land ownership for foreigners. Investors will be able to obtain land on a 99-year lease arrangement. This provision will also be applicable to the port city project," Finance Minister Ravi Karunanayake told parliament during a debate on the 2016 state budget.
The budget envisages the removal of a tax on foreigners who lease land in Sri Lanka and sets a time limit on approval for foreign proposals to 50 days.
"This step was taken because it was felt that this tax has discouraged foreign investors," Karunanayake said.
China Communications Construction Co Ltd (CCCC), which funds the port city project, wants to build apartments, shopping malls, a water sports area, a golf course, hotels and marinas on the site it still hopes to acquire.
Part of the site, which has been reclaimed from the sea, is now a fenced-off tract of land filled with boulders, dumped near what used to be a sandy beach.
Government officials have said they may not allow the land purchase, which was agreed by China-friendly former president Mahinda Rajapaksa.
The project company estimated when it was suspended in March that the shutdown would result in losses of more than $380,000 a day.
Karunanayake said in August that Sri Lanka would offer a compromise that could allow the port city project to resume and renegotiate the deal.
In September the cabinet granted a six-month extension for the project after Sri Lanka's attorney-general said the government had an obligation to obtain the required approvals for the reclamation work. He also said Sri Lanka would face a risk of legal claims from the project company.
The project is emblematic of China's strategy of developing a maritime 'Silk Road' from Asia to Europe. But India is fearful of growing Chinese involvement in the region.
(Reuters)
Latest Headlines in Sri Lanka