Sri Lanka sends drinking water to Maldives
Posted by Editor on December 6, 2014 - 3:42 pm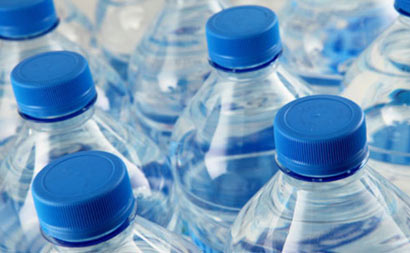 India and Sri Lanka airlifted drinking water to the Maldives on Friday after a fire at a desalination plant led to severe shortages and triggered unrest on the streets of the islands' capital.
Authorities declared a "disaster situation" after the fire on Thursday led to a drinking water crisis on the main island of Male, one of the world's most densely populated capitals.
The Sri Lankan Government had taken steps to provide drinking water to the people of Maldives following a request made by that government, Sri Lankan High Commissioner in Male W. G. N. H. Dias said.
Maldivian Minister Mohamed Shareef said the government has declared a crisis situation and appealed to India, Sri Lanka and China and the United States for help.
As desperate residents scuffled and attacked shops over dwindling supplies of bottled water in the Maldivian capital of Male, Rajeev Shahare, India's envoy to the archipelago nation, said water was being brought in large planes in five flights; an offshore patrol vessel in the ocean with a water treating facility has been diverted to the Maldives.
Mr Shareef said it may take days to resume operations in the treatment plant because destroyed parts need to be brought in from abroad.
Hospitals in the capital and the country's famous tourist resort islands have their own water facilities.
Much of the capital was still without drinking water on Friday and local media reported that angry residents fought and attacked shops that rationed mineral water, while hotels in Male said supplies were rapidly running out.
However, the crisis has not affected the atoll nation's upmarket tourist resorts, located on other islands, which by law have their own power generation and desalination plants.
India's air force flew bottled water onto the tiny island as authorities scrambled to repair the damaged plant. Neighbouring Sri Lanka also air lifted 100,000 bottles of water, officials said.
"We have mounted an enormous effort in our assistance to provide a…close partner of India in its hour of need," Indian foreign ministry spokesman Syed Akbaruddin told reporters in New Delhi.
"A total of five flights will carry a total of 200 tons of drinking water today. We will have another five flights tomorrow. We have also made arrangements for two ships to move to (the) Maldives."
Talking to reporters in Colombo, a foreign ministry official said that the Sri Lankan government was "sending water as well as equipment needed to carry out urgent repairs to the water supply system".
A report in Minivan News, a private Maldivian website, said the damage to the water purification plant could take up to five days to repair.
"I think the situation is more serious than the government is admitting," a resident said, declining to be identified. "We had water on tap for about an hour this morning, but that is hardly adequate."
Security forces were distributing water free of charge on the island, which measures just two square kilometres and is home to some 120,000 residents.
MIGRANTS REFUSED WATER: Activists said only those able to produce a Maldivian identity card were eligible for the free supplies, meaning thousands of migrant workers from Bangladesh, India, Nepal, Pakistan and Sri Lanka were being left out.
"Maldivians get water when they present ID cards. What about the thousands of unaccounted labourers in the Maldives?" asked political activist Shauna Aminath.
The private Haveeru newspaper reported incidents of expatriate workers being denied water at some distribution centres.
The newspaper quoted the Maldivian Democracy Network, a rights group, condemning those who discriminated between Maldivians and foreign labourers during the water crisis.
The Maldivian Red Crescent said it had deployed 24 staff and 60 emergency volunteers to help the government run water distribution points.
(Ada Derana / With AFP inputs)

Latest Headlines in Sri Lanka