Sri Lanka stocks up as foreign investors buy Keells
Posted by Editor on August 15, 2012 - 6:47 pm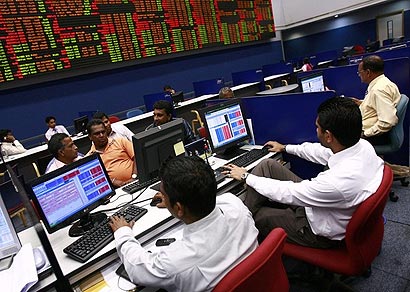 Aug 15 (Reuters) – The Sri Lankan stock market rose on Wednesday for the second straight session on foreign strategic buying in market heavyweight John Keells Holdings amid a sharp decline in prices across-the-board this year.
The Colombo Stock Exchange's main index rose 0.64 percent, or 31.47 points, to end at 4,939.66, its highest since Aug. 2.
Shares in Keells gained 2.16 percent to 199 rupees a share, with foreign investors buying 2.4 million shares. Keells accounted for 68.5 percent of the day's turnover.
"A foreign fund was buying as the prices are attractive for them," said one broker, referring to Keells' gains.
The turnover of 1.04 billion Sri Lanka rupees ($7.88 million) was the highest daily amount in a fortnight, and more than this year's daily average of 868.9 million rupees.
Foreign investors bought a net 586.4 million rupees worth of shares, extending the net foreign inflow this year to 26.91 billion rupees.
Analysts said that some illiquid speculative shares also traded on small quantities on the pending resignation of the chief of the Securities and Exchange Commission.
Tilak Karunaratne, the regulator chief said on Tuesday that he would quit before Friday, after telling Reuters in an interview earlier in the week that he was under immense pressure to step down.
He accused investors under investigation for market manipulation for making false allegations against him.
Stockbrokers and dealers said Karunaratne's resignation would further dampen an underperforming bourse which has fallen 18.7 percent this year.
The rupee ended flat at 131.95/97 per dollar for a third straight session in thin trading volumes. ($1 = 131.9500 Sri Lanka rupees)
Source: Reuters
Latest Headlines in Sri Lanka