Sri Lanka suspends New Zealand milk powder imports
Posted by Editor on August 6, 2013 - 12:58 pm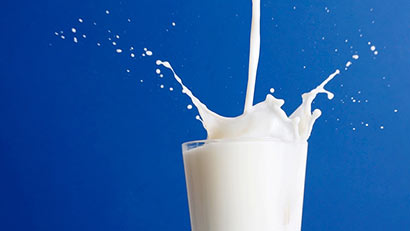 (Reuters) – Sri Lanka has ordered an immediate suspension of New Zealand milk powder imports and recalled the products from the market following China's import ban over botulism fears, a government official said on Monday.
Dharma Wanninayake, a spokesman for the island nation's health ministry, said the director general of health services had instructed customs to temporarily halt the clearance of milk powder from New Zealand.
"The concern is the change in the whey protein concentration due to clostridium bacteria and the other concern is China completely banning the importation. So we followed them and temporarily suspended," Wanninayake told Reuters.
New Zealand's Fonterra, the world's biggest dairy exporter, said at the weekend that it had found bacteria in some products that could cause botulism. It said contaminated whey protein concentrate had been exported to China, Malaysia, Vietnam, Thailand and Saudi Arabia and used in products including infant milk powder and sports drinks.
China has already banned New Zealand milk powder and Vietnam has ordered a recall of Fonterra milk powder.
Fonterra on Monday apologized for the scare that has threatened the country's $9 billion annual dairy trade.
Sri Lanka imported $307.3 million worth of dairy products last year, mainly from New Zealand and Australia.
(Reuters)
Latest Headlines in Sri Lanka