Sri Lanka to manufacture ships and cars – Ranil
Posted by Editor on July 27, 2015 - 10:31 am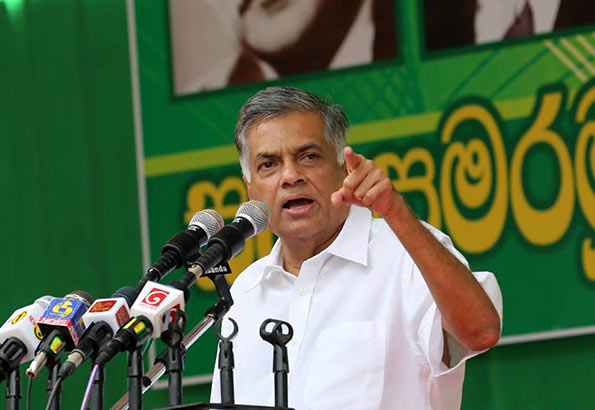 Sri Lanka will manufacture ships and cars in some years time with the help of foreign investors, said Prime Minister Ranil Wickremesinghe yesterday.
Mr. Wickremesinghe said at an election rally that a Chinese investor had promised to set up a ship manufacturing yard in Hambantota. He said this investor had decided to come to Sri Lanka after a decision by Volkswagen to set up a car manufacturing plant in Kuliyapitiya. He said the company would also set up a motor engineering training centre to train Sri Lankans in automobile manufacture.
He said the construction of a coal power plant in Trincomalee was in the pipeline.
"We cannot generate employment without foreign investors, and around 100 foreign investors will start projects in Sri Lanka before the end of the year," he said.
He also promised to set up new schools with GCE Advanced Level science streams for estate children. He further pledged to transfer ownership of the land to those who had lived on state land for more than ten years. He said Nuwara Eliya would be turned into a special tourism centre.
"All these can be done if the people use their votes wisely on August 17," he said.
(Daily Mirror)
Latest Headlines in Sri Lanka