Sri Lanka to retrieve temple offerings from India to cut minting costs
Posted by Editor on February 20, 2014 - 9:21 am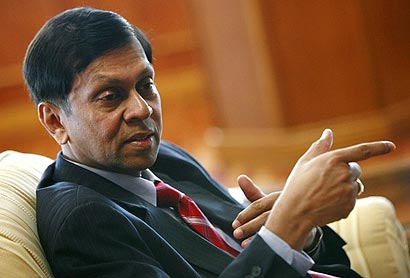 (Reuters) – Sri Lanka is hoping to buy back more than 10 tonnes of coins that its pilgrims have donated at temples and churches in India to cut down on the cost of minting new rupees, the central bank said on Wednesday.
Sri Lanka has used nickel and brass to its mint coins in the past – sometimes for sums higher than their face value – and is looking to cut costs, including by using stainless steel.
Tens of thousands of Sri Lankan Buddhists make offerings at temples in India, where they believe Buddha lived more than 25 centuries ago, while thousands of minority Tamils and Christians from the island nation also visit their neighbour's Hindu temples and churches.
Now Sri Lanka has sent a team to work with Indian authorities to bring home between 10 and 20 tonnes of the Sri Lankan rupees from the places of worship.
"Monetary value won't be so much. But if you going to mint those coins again, that will cost us a substantial sum of money. That is why we thought of bringing them back," central bank governor Ajith Nivard Cabraal said, without elaborating on the minting cost.
Cabraal said the central bank would buy the coins at their face value, not at their metal value, and may offer additional gifts as incentives. The central bank expects to put the retrieved coins back into circulation.
Latest Headlines in Sri Lanka