Sri Lanka to support India's efforts to curb areca imports
Posted by Editor on September 29, 2016 - 11:21 am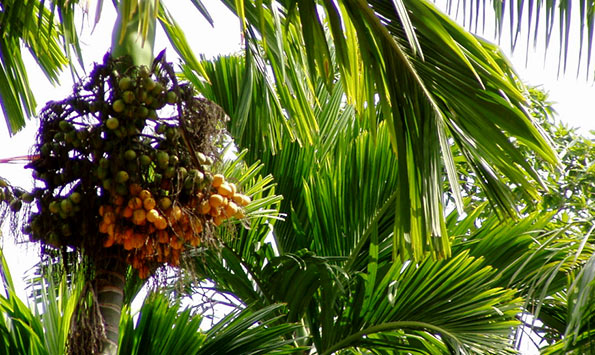 The Indian government has got Sri Lanka's support in its efforts to curb import of arecanut. During her visit to Sri Lanka on September 26-27, Union Minister of State for Commerce Nirmala Sitharaman got an assurance from Sri Lanka in this regard.
Sitharaman said in two tweets on Tuesday evening that she raised the issue of import of arecanut into India under 'rules of origin' with the Sri Lankan government.
Welcoming this, sources in Campco (Central Arecanut and Cocoa Processing and Marketing Cooperative) Ltd told BusinessLine that many importers were taking advantage of 'rules of origin' under the India-Sri Lanka Free Trade Agreement (FTA) to import arecanut.
Most traders were importing arecanut from Indonesia, through Sri Lanka, by getting 'Certificate of Origin' from Sri Lanka by value addition and processing.
Such exports from Sri Lanka to India attract 0 per cent customs duty while entering India under the India-Sri Lanka FTA, they said.
('Rules of Origin' was permitted under the FTA with a provision that the exporting country was subjected to a minimum value addition of 25 per cent.
It also has a condition that the aggregate value addition in the territories of the contracting parties is not less than 35 per cent of the value of the product under export.)
Self sufficient
India, which produces more than 7 lakh tonnes of arecanut every year, is self-sufficient to meet the requirements of the domestic market.
Of the 67,824 tonnes of arecanut imported into India during 2015-16, Sri Lanka contributed 31,571 tonnes.
In the first two months of 2016-17, India imported 5,907 tonnes of arecanut. Of this, Sri Lanka's share stood at 2,335 tonnes.
(Source: The Hindu BuisnessLine)
Latest Headlines in Sri Lanka