Sri Lankan man suspected of being held hostage by Hamas dies
Posted by Editor on November 3, 2023 - 7:03 pm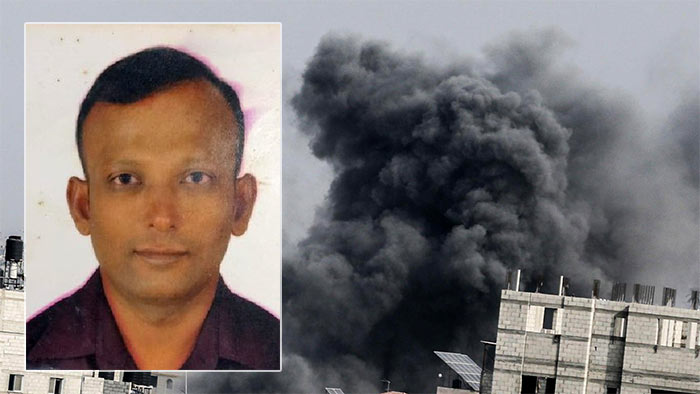 The Sri Lankan man, who was believed to have been taken hostage by the Islamic militant group Hamas in Palestine, is confirmed dead, the Embassy of Sri Lanka in Tel Aviv said.
The 48-year-old Sujith Bandara Yatawara's death was confirmed by the Interpol branch of Israel Police after linking the DNA samples of his children to an unidentified body, Sri Lankan Ambassador to Israel Nimal Bandara said.
Sujith Bandara Yatawara remained missing since October 07, the day Hamas militants stormed from the blockaded Gaza Strip into nearby Israeli towns to launch an unprecedented attack. Later, the DNA samples provided by Bandara's children were sent to Israel for further investigations.
Yatawara who had traveled to Israel in 2015 for a job opportunity, was a resident of Wennappuwa
The Sri Lankan envoy said Yatawara's body would be sent to Colombo following religious rites and public honors.
Meanwhile, a Sri Lankan woman named Anula Jayathilake, who was employed as a domestic worker, died in the recent attacks launched by Hamas in Israel.
Her remains were recovered and brought to Sri Lanka last week.
Latest Headlines in Sri Lanka