Sri Lankan PM Ranil Wickremesinghe to visit India on September 14
Posted by Editor on September 7, 2015 - 8:11 am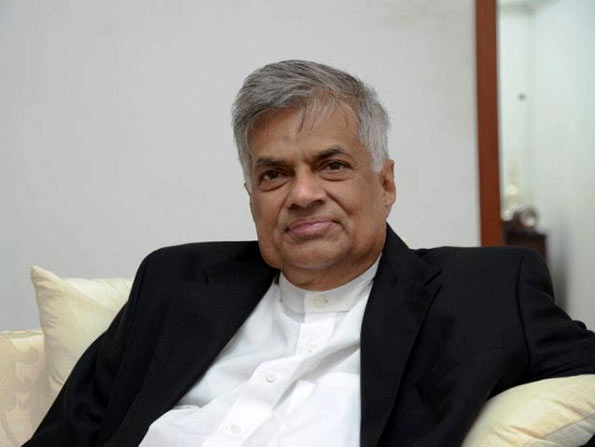 Sri Lankan Prime Minister Ranil Wickremesinghe will on his first official overseas tour here next week.
According to a senior official in Sri Lanka's Foreign Ministry, Prime Minister Wickremesinghe's three day tour will begin on 14th September. The main official engagements will be held on 15th.
Wickremesinghe will pay a courtesy call to President Dr Pranab Mukherjee and hold talks with Prime Minister Narendra Modi and Foreign Minister Sushma Swaraj. Sri Lanka's Foreign Minister Mangala Samaraweera will accompany him at the meetings.
All issues of bilateral interest are likely to be discussed at the talks. The new Sri Lankan Prime Minister has said that there will be a new start to India-Sri Lanka relations. The two countries are looking towards closer economic ties and better coordination on security issues.
Other matters like the problem of fishermen of the two countries and United Nations Human Rights Commissioner's report on Sri Lanka in Geneva later this month will also figure in the talks.
Sri Lanka's newly elected Prime Minister Ranil Wickremesinghe's first port of call will be to his country's closest and biggest neighbor for a number of reasons.
During his entire political career, that includes being the Prime Minister on three earlier occasions, Ranil Wickremesinghe has advocated close and friendly relations with New Delhi.
During their luncheon meeting on 15th of this month, Mr Wickremesinghe and Prime Minister Narendra Modi are expected to discuss issues on which no substantial progress was made during the 10 year long Presidency of Mahinda Rajapaksa.
Closer economic ties, cooperation on regional security and the problems of the fishermen of the two countries are likely to be discussed. Sri Lanka would like to sound out Indian leader's views on United Nations Human Rights Commissioner's report on allegations of human right abuses in Sri Lanka that will be presented at Geneva later this month. (ANI)
Latest Headlines in Sri Lanka