Sri Lankan president to visit India despite protests
Posted by Editor on February 5, 2013 - 3:50 pm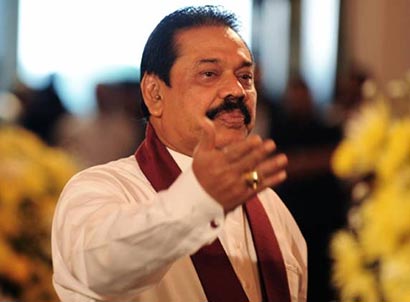 Sri Lanka's President Mahinda Rajapaksa will leave for India later this week for what is expected to be a tension filled visit as Tamil parties gather to protest the tour, the government's media unit said here in a statement on Tuesday.
Rajapaksa will leave on Friday to visit Bodh Gaya in Bihar and Tirupati in Andhra Pradesh on Feb. 8, and is expected to meet the Bihar Chief Minister Nitish Kumar during his visit to Bodh Gaya, according to the government's media unit.
In the lead up to the visit, Tamil political parties in southern Indian state of Tami Nadu have vowed to protest Rajapaksa 's visit to India.
The Tamil Eelam Supporters Organization, a pro-Liberation Tamil Tigers of Eelam (LTTE) organization led by DMK party leader M. Karunanidhi, has announced it will wear black and stage a protest on Feb. 8 in Chennai against Rajapaksa's India visit.
Other major political parties have also stated they will hold protests at various locations including outside Indian Prime Minister Manmohan Singh's residence in New Delhi.
South Indian Tamils are highly critical of the Rajapaksa regime for alleged civilian deaths during the last phase of Sri Lanka's civil war and inadequate reconciliation measures since the conflict ended in 2009.
The Sri Lankan government has consistently denied civilian deaths and insisted it is working on a political solution that would eventually devolve power to minority Tamils in the north and eastern provinces.
The LTTE was militarily defeated by government forces after a three decade war.
Courtesy: Xinhua
Latest Headlines in Sri Lanka