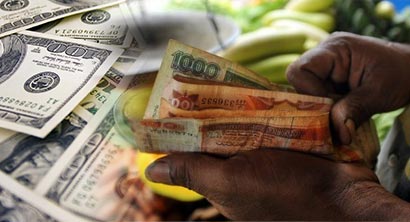 The Sri Lankan rupee ended steady on Tuesday as late importer dollar demand helped offset bank and exporter dollar sales, dealers said.
However, some dealers anticipate the rupee to appreciate due to expected dollar deposits from foreign investors.
An unidentified investor has promised to invest $1 billion in dollar deposits in Sri Lanka, Finance Minister Ravi Karunanayake told Reuters, in an unusual move that highlights the country's precarious finances.
Karunanayake refused to reveal the investor's identity, but said the individual is a Belgian working with a Sri Lankan partner to invest $1 billion in dollar deposits in Sri Lanka.
The rupee ended steady at 143.75/85 per dollar.
"The importer dollar demand came later during the trading session. There was greenback selling especially in the forward market after Reuters report of an investor putting in $1 billion in the market," said a currency dealer, requesting not to be named.
Another dealer said the perception of rupee facing depreciation has now changed due to expected inflows.
A few dealers said a private bank was also seen selling dollars in the market.
The yield in 91-day t-bills rose 19 basis points to a three-month high of 6.78 percent at the weekly auction on Tuesday.
Finance Minister Ravi Karunanayake said on Friday they will look into an approach soon which should help ease the pressure on the rupee.
Commercial banks parked 98.4 billion rupees ($684.59 million) of surplus liquidity on Tuesday using the central bank's deposit facility at 6 percent, while they borrowed 2.2 billion rupees through the central bank's lending facility at 7.5 percent, official data showed. ($1 = 143.7000 Sri Lankan rupees)
(Reuters)