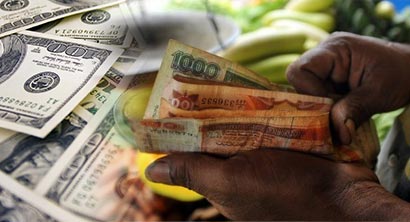 The Sri Lankan rupee ended lower on Friday on dollar demand from importers, but the central bank's moral suasion continued to prevent further decline, even days after the monetary authority signalled a change in its intervention policy.
Rupee forwards were active, with one-month forwards ended at 151.15/30 per dollar, compared with Thursday's close of 151.00/20.
"Today one-month and two-week forwards traded actively, but we don't see one-week forwards after yesterday's moral suasion forced reversal of deals below 150.40," said a currency dealer who declined to be named.
Officials from the central bank were not available for comments.
Central Bank Governor Indrajith Coomaraswamy said on Tuesday that defending the rupee with foreign exchange reserves "doesn't seem sensible" as it has always been followed by a sharp depreciation in the currency.
Two-week forwards were active and traded at 150.70/80, compared to the previous day's close of 150.65/75 in the absence of one-week forwards, while spot-next forwards and the spot rupee were hardly traded, dealers said.
The rupee has been under pressure due to rising imports and net selling of government securities by foreign investors, they added. ($1 = 149.6000 Sri Lankan rupees)
(Reuters)