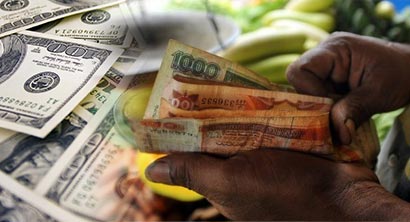 Sri Lankan rupee forwards were little changed at the close of trade on Wednesday amid apprehension the currency would weaken on a possible increase in government spending after the country's worst natural disaster since 2004, dealers said.
The cost of landslides and floods after days of torrential rains will be between $1.5 billion and $2 billion at the minimum, the government said on Monday, as the Indian Ocean island struggles to recover from a cyclonic storm.
The dollar/rupee forwards, known as spot next, ended at 147.05/30 per dollar, compared with Tuesday's close of 146.98/147.10.
The spot next, which acts as a proxy for the spot currency, indicates the exchange rate for the day following the conventional spot settlement, which is five days ahead for Wednesday's trade.
"The demand for dollars is there and there is not much of dollar sales in the market. But dealers were reluctant to trade below 147.00 fearing repercussions from the central bank," a currency dealer said, asking not to be named.
Central bank officials were not available for comment.
Finance Minister Ravi Karunanayake told a Foreign Correspondents' Association forum on Wednesday that the government was in the process of borrowing up to $3.5 billion from foreign sources via syndicated loans, sovereign bonds, and sukuk.
The spot currency did not trade on Wednesday.
The spot rupee reference rate has been pegged at 145.75, dealers said. Sri Lanka's central bank had fixed the spot rate at 143.90 per dollar until May 2.
(Reuters)