Sri Lankan rupee steady after central bank holds rate
Posted by Editor on January 27, 2016 - 7:12 am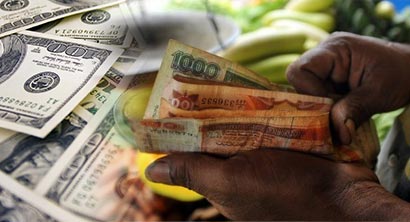 The Sri Lankan rupee was steady on Tuesday after the central bank kept its key policy rates unchanged and as dollar sales by a private bank helped offset importer greenback demand, dealers said.
The private bank might have sold dollars on behalf of the central bank, some dealers said. Officials at the central bank were not available for comments.
The rupee was flat at 144.00/20 per dollar at 0759 GMT.
"There is importer demand, but exporters were reluctant to sell greenbacks expecting further depreciation in the rupee. A private bank sold dollars in between 143.90 and 143.95 rupees, which prevented the fall," said a currency dealer, asking not to be named.
The central bank, as expected, kept its key policy interest rates unchanged after the market closed on Monday, saying the effects of previous adjustments are still trickling down into the economy and expected private sector credit growth to decelerate slowly.
Many dealers said a 150-basis-point increase in commercial banks' statutory reserve ratio with effect from Jan. 16 had not eased the pressure on the currency as expected.
"Rate hikes may also be needed to support the currency, which has weakened significantly since the central bank was forced to abandon the rupee's peg with the U.S. dollar in September," Krystal Tan, Capital Economics' Asia economist said in an investor note.
Sri Lanka's main stock index was 0.36 percent weaker at 6,331.83 at 0808 GMT. Turnover stood at 287.1 million rupees ($2.00 million). ($1 = 143.9000 Sri Lankan rupees)
(Reuters)
Latest Headlines in Sri Lanka